What Skin Care Ingredients Can You Use Retinol With?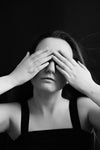 Skin Care Ingredients You Shouldn't Be Mixing
Most likely, your skin care routine includes a multitude of serums, moisturizers and oils. A well-organized routine will ensure that you get the most out of your products. That is why we started using them at the first place. It can be difficult to choose the right combination of skin care ingredients to achieve all the benefits, such as anti-aging, skin brightening, and acne clearing.
Retinol has proven to be a great anti-aging skincare ingredient. It turns out that retinol can be combined with other ingredients to increase its effectiveness and create a synergistic effect.
However, there are certain pairings that can do the opposite and even cause irritation. It can be difficult to find out which ingredients work well with retinol if you are new to this vitamin A derivative. Here are some tips to help you get started.
RELATED: What Can Retinol Do For Your Skin?
Ingredients You Should Not Use Together
It is important that you don't combine products that can cause more damage to your skin than good when creating a skin-care routine. You should avoid mixing retinol and other exfoliants that can cause skin damage.
Retinol with Salicylic Acid (BHA) or Glycolic Acid (AHA)
Salicylic acid is a common ingredient for those who have acne-prone skin. This beta-hydroxy acid is known for its ability increase cell turnover and to slough off dead skin cells, helping to clear pores. Although retinol is a must-have ingredient to prevent acne, it can cause skin irritation and dryness by being used together. AHAs are similar because they can cause skin exfoliation. This increases the likelihood of irritation, redness, irritation, and sensitivity.
Retinol with Vitamin C
Vitamin C is as important as retinol in skin care. Vitamin C is a powerful antioxidant ingredient that has been widely praised for its collagen-boosting and brightening properties. But, using both of them simultaneously can cause skin irritation and dryness for some skin types. It is best to use vitamin C first thing in the morning, and retinol at night.
Separating your vitamin C and retinol can also result in better product absorption. Vitamin C needs to penetrate skin at a lower pH level to be effective, while retinol requires a pH level between 5.5 and 6. To maximize the effectiveness of both, it is best to use vitamin A in the morning and retinol during the night.
Retinol with Benzoyl Peroxide
It is not a good idea to combine retinol and benzoyl peroxide. These ingredients can cause skin to become extremely dry and itchy. Avoid mixing ingredients and choose one at a given time.
Ingredients You Should Use Together
Certain ingredients work best when they are paired together to get the best results from your skin care products. You can make your skin glow by focusing on the ingredients that enhance the effectiveness of each product.
Retinol With Hyaluronic Acids
Experts recommend using retinol with moisturizing or hydrating ingredients to reduce the chances of experiencing redness and peeling.
The skin-soothing and hydrating properties of hyaluronic acid are well-known. You can counteract the drying effects of retinol by combining it with a moisturizer like hyaluronic acids.
Retinol With Niacinamide Or Ceramides
Ceramides improve the skin's barrier function and moisture retention. Niacinamide increases pore size and texture. Combining the two together or with retinol will give you soft, glowing skin.
How to Use Retinol with Face Oil for Best Results
Combining retinol (a vitamin A derivative) with face oil is a great way to combat dryness from retinol products. La Coéss REVITALISÉ Nutrient Organic Face Oil is one the best-formulated nourishing oils. It is high in Linoleic Acid, which helps to dissolve excess sebum. This oil is also ultra-moisturizing to prevent dry patches and anti-inflammatory to soothe irritation. This is the dream team: Apply a thin layer Retinol to your skin before you go to bed. Followed by a few drops of La Coéss REVITALISÉ Face Oil.
You can now easily add retinol into your existing regimen or search for the right ingredients to improve your anti-aging regimen. It is important to remember that the formulas, dosages, and proper application are all factors.
RELATED: Vitamin A, Retinol and Beta-Carotene, Your Questions about Vitamin A family are Finally Answered
Read More Natural Beauty Blogs
Our Signature Product
REVITALISÉ Nutrient Organic Face Oil
La Coéss® REVITALISÉ is a 100% pure and nourishing nutrients replenishing organic face oil. Sophisticated blends of 15 organic nutrient-dense, powerful botanicals into a silky-smooth texture delivers the exceptional power to revitalize, restore, protect and balance skin.