Looking For These Natural Ingredients If You Want To Fight Aging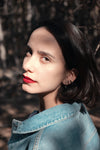 It is undeniable that some of the most effective anti-aging ingredients are developed from the labs. However this does not mean that there aren't effective natural products out there. You don't have to stick with creams made of unpronounceable synthetic ingredients. In fact, with those all-natural extracts and alternatives, you can totally have younger looking, smoother, more glowing skin. These 5 effective natural anti-aging ingredients will help you. 
Camellia Oil 
Camellia Oleifera Seed Oil
Camellia oil is an oil obtained from the seeds of the tea plant Camellia japonica. These seeds are cold pressed to obtain the oil. It can also come from the seeds of other species of tea plants, such as Camellia oleifera or Camellia sinensis. It is the ancient beauty secret of the Japanese geishas.
Camellia japonica oil is rich in oleic acid as well as an assortment of vitamins, like vitamins A, D and E. Researches found on this oil have shown that it can increase pro-collagen production. Camellia oil also can inhibit a particular collagen-degrading enzyme, that helping to maintain skin elasticity and help reduce wrinkles and fine lines. 
Carrot Oil
Daucus Carota Seed and Root Oil
Wild Carrot is an herb originally native to Europe. Carrot oil can be obtained from the seeds and roots of carrot plant Daucos carota. It has antimicrobial and radical neutralizing properties, a wonderful help to many skin problems, particularly those that involve irritation or inflammation. 
You may not think carrot oil can be a top anti-aging ingredient, but this oil really is a powerful skin saver. Carrot oil is loaded with several nutrients and vitamins most notable of them are the carotenoids, vitamin E, and vitamin A precursors. It reverses skin damage and hydrates the skin. This oil is also capable of rejuvenating cells and detoxifying the skin.
Pomegranate Seed Oil
Punica Granatum Seed Oil
Pomegranate oil is obtained by cold pressing the seed of the pomegranate fruit. This oil contains lots of anti-aging ingredients, ingredients such as punicic acid, which is a unique fatty acid found in pomegranate seed oil. Punicic acid can hydrate the skin and repairs the damaging effects of UV light. It also stimulates the production of elastin and collagen, which in their absence cause wrinkles. 
Aside from moisturizing and firming properties, it nourishes skin while offering soothing and protective properties. By stimulating cells in the outer layer of skin, pomegranate oil promotes a more youthful look and feel and reduces the appearance of scarring. Suitable for all skin types, including oily and acne-prone skin.
Rosehip Seed Oil
Rosa Canina Seed Oil
Rosehip seed oil is derived from the seeds of rose bushes through cold press extraction process. It is considered a "dry" oil, meaning that it soaks into the skin easily, and does not leave a greasy residue. Rosehip is an especially potent healing plant, and the studies prove it. 
Rosehip oil has significant anti-aging benefits due to it being packed with vitamins, antioxidants and fatty acids, such as vitamins E, F and pro-vitamin A. The main bioactive component of rosehip seed oil is all-trans retinoic acid, which is a natural precursor to vitamin A. The high amount of tretinoin is responsible for making rosehip one of the best oils for restoring depleted and scarred tissue and stimulating collagen production in the skin. Additionally, the fatty acid vitamin F works with vitamin A to help improve overall skin tone and texture.
Sea Buckthorn Oil
Hippophae Rhamnoides Berry and Seed Oil
This mysterious oil is full of anti-aging superpowers, with a warm, orange hue, refreshing scent, and the ability to make your skin seriously glow. Sea buckthorn oil has long been used to protect and revitalize skin, and modern studies support the efficacy of the plant. Similar to CoQ-10 - "The Cell Energy Provider", sea buckthorn oil stimulates wound healing , stimulating regeneration and processes of forming new healthy epidermis, and collagen synthesis. This oil also reduces bedsores, treats eczema and reduces spots, acne, and inflammatory reactions on the skin.
Want to know more anti-aging tips and expert strategies to fight wrinkles? Read our blog - "Can the Aging Process Be Prevented? 6 Proven Anti-Aging Tips of All Time."