WHAT OTHERS ARE SAYING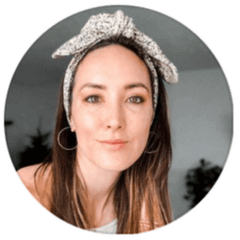 Clara San Diego, CA
"My absolute favorite facial oil is from La Coéss, their signature REVITALISÉ feels lightweight and silky smooth and gives my complexion an immediate glow!"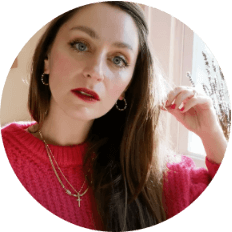 Brianna Knoxville, TN
"I have to say that I'm unbelievably impressed with how this facial oil works for my skin. Love this super rich La Coéss facial oil for a good dose of vitamins…"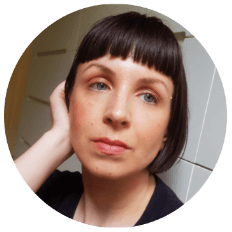 Sanida Perth, AUSTRALIA
"My absolute favorite facial oil is from La Coéss, their signature REVITALISÉ feels lightweight and silky smooth and gives my complexion an immediate glow! "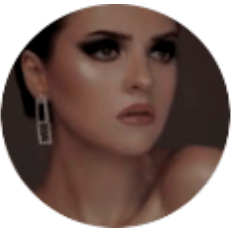 Mariami Tbilisi, GEORGIA
"The most luxurious product in my collection is definitely La Coess face oil. I really like how gently it glides on your skin and sinks in immediately. Also the feeling after apply it on is unforgettable! "
Melitza Clermont, FL
"A few drops go a long way so, this bottle will last! The oil glides right onto my face and is absorbed almost immediately. The scent is natural and similar to herbs. You can tell they use nothing but natural and organic ingredients."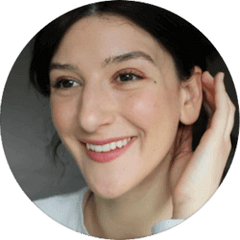 Caroline San Francisco, CA
"What a difference adding glow into your routine makes. La Coéss Face Oil is easy to blend, light weight and feels like a true treatment. I love to layer this under makeup for added glow! I add 3 to 4 drops to my palm and press it into the skin."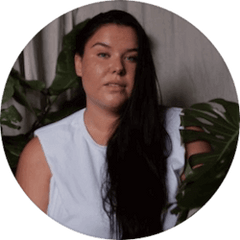 Margaux Miami Beach, FL
"The most beautifully packaged face oil I've ever seen! And it's made with all certified organic ingredients. It's also vegan and cruelty free! Really a beautiful face oil from an even more beautiful brand."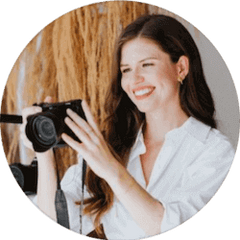 Olivia Oakville, CANADA
"As an actor, my skin is one of the first things people notice. So I don't go to bed without doing my routine... By adding an oil after your moisturizer at night, it acts as a seal. It will help your other products work better too. And when we look better, we feel better."

Show more
reviews
CERTIFICATIONS
Our Promise : Safe. Pure. Potent.
| | | | |
| --- | --- | --- | --- |
| | | | |
| USDA ORGANIC | OREGON TILTH | CRUELTY FREE | VEGAN |
BENEFITS
Skin Left Instantly Refreshed with A Radiant Complexion
+  

Effective dermal penetration for deep hydration
+  

Increases the speed of cellular regeneration
+  

Reduces inflammation for b

lemish-prone skin
+  

Boosts skin clarity through tightening
+  Reduce the visible signs of aging
+  
Enhance overall skin health and clarity
+  Suitable for 
sensitive skin
SUITABLE FOR
All Skin Types
| | |
| --- | --- |
|  Including: | |
| + Sensitive Skin | + Aging Skin |
| + Acne-prone Skin | + Unbalanced Skin |
INGREDIENTS
15 USDA-Certified Organic Active Ingredients 

Sourced from 10 different countries
Well-tailored formulation of high-performing, plant-based certified organic oils and extracts that deliver optimal nutrients to maintain the skin's natural youthful functions.
| | |
| --- | --- |
| + Jojoba Seed Oil | + Evening Primrose Seed Oil |
| + Rosehip Seed Oil | + Carrot Root CO2 |
| + Camellia Seed Oil | + Pomegranate Seed Oil |
| + Argan Kernel Oil | + Grape Seed Oil |
| + Chia Seed Oil | + Lavender Essential Oil |
| + Prickly Pear Seed Oil | + Rosemary Essential Oil |
| + Avocado Fruit Oil | + Jasmine Flower Extract |
| + Seabuckthorn Berry and Seed CO2 | |
PROCESS
Intelligent Organic Nutrients Complex
We tested 312 different ingredients from around the world and purposefully selected 15 winning nutrient-dense, and powerful botanicals. Every active ingredient is grown on organic farms and harvested at the peak of the season to ensure the nutrients remain in their most potent form. Each one carries organic certification by USDA.
| | |
| --- | --- |
| + Rosehip | + Seabuckthorn |
|  Soothing, healing rosehip is wild-harvested from the foothills of Andean mountains in Chile; one of the best anti aging face oil; | Omega-rich seabuckthorn is from the Alps mountain range in Germany; |
| + Jasmine | + Avocado |
| Rejuvenating night-blooming jasmine comes from the Nile delta of Egypt; | Nourishing avocado is grown and harvested in Muranga of Kenya; |
| + Argan | |
| The famous natural source of phytosqualane - Argan is grown and harvested in Essaouira of Morocco; | |
Obsessive Attention To Every Detail
Our formulation process began with testing the world's most nutrient-rich, organic plants and flower extracts such as camellia, rose, tea tree, lavender, prickly pear, jasmine, and seabuckthorn. These plants were called "the healer of life" in ancient times because they contained potent and powerful healing properties.
Second, we created a formula by selecting lower molecular weight ingredients, which allows La Coéss Face Oil to penetrate the skin quickly, also by adding ingredients with higher density compounds that linger on the surface of the skin for better moisture retention and achieving a silky soft touch.
Third, our unique and sophisticated blending process creates a lightweight and silky-smooth formula, ensures people who have sensitive skin could enjoy the powerful and effective skin benefit results without any irritation.
Crafted fresh in microbatches in Portland, Oregon. Our handmade packaging and the stylish, sustainable La Coéss Face Oil glass bottle has been lovingly designed and crafted in Italy. Inspired by premier musical instruments, we selected Wengè Wood to make our La Coéss Face Oil's dropper, to bring you a natural and elegant experience that sparks joy. 
​
HOW TO USE
Made To Smoothly Parried with Any Skincare Setup or Used as Stand-alone
Apply 3-8 drops to freshly cleansed skin. Use the Revitalisé Organic Face Oil to simplify your skincare routine (replacing your essence, serum, moisturizer, and cream), also could be blend or layer with your favorite moisturizer or foundation to maximize its efficacy.
1. CLEANSE
Start with freshly cleaned (toned) skin.
2. FACE OIL
Place 3-8 drops of Revitalisé Organic Face Oil in the palms of your hand and evenly distribute to face, or directly put few drops on face.
3. MASSAGE (Best Face Oil to Use with Gua Sha)
Using an upwards and clockwise stroke, gently massage the oil into your face, neck, décolleté until all of the oil is thoroughly absorbed. 
4. RELAX & CALM
Feel soft and calm of your radiant skin. Use your Revitalisé Organic Face Oil both day and night for optimal results. 
TESTIMONIALS
" I think this product is really Wonderful in all regards!  I definitely will purchase more... Everything about this product is Beautiful from the packaging to the consistency of the oil and the aroma is lovely. I use it after I've cleansed my skin at night and then in the morning, I will rinse my face and apply 2-3 drops all over my face. I also mix a few drops to my sunscreen and apply it to my face, neck, hands. This oil cuts down on the white cast of the sunscreen, makes it easier to apply and leaves a really nice glow... "
Phyllis
"I am loving the oil and my sister has stolen in from me on several occasions because she is in love with it as well! "
Nickki
" I love the product. The packaging, perfect ! The scent, perfect! My skin is glowing, and perfect. Thank you for a beautiful product "
Heather
"This is by far the most effective facial oil I've ever used, and I mean that with all sincerity. Each day of using this product, I love who I see when I look in the mirror. My skin is plump, rich, evenly toned and SMOOTH! I'll be repurchasing in bulk!"
ZZ
" There's absolutely nothing else on the market like La Coess face oil! Since I got pregnant, my skin has been dry, dehydrated and flaky. I've been little hesitated to use chemicals on my skin, so I tried this face oil since it's 100% organic. With just a few uses the flaks disappeared completely. I have used this morning and night for two weeks and the difference is remarkable. You will be impressed by how smooth and radiant your skin only a few weeks after using it. And it's such a luxurious feeling while putting on this rich golden oil. Give it a try, you won't regret! "
Ran President of C&C inc.
"If you need a high quality non greasy moisturizer that really works, very hydrating, smooths your skin, nice under SPF and makeup, and will last, look no further."
Kelly
Are your ingredients Non-comedogenic (Non-pore-clogging)?
La Coéss REVITALISÉ has been designed to prevent clogging or irritation and made with non comedogenic ingredients. Every ingredient is selected purposefully and formulated to complement each other. We completely avoid heavy and clogging oils, such as mineral oils or silicones.
How do I use REVITALISÉ Face Oil in my routine?
We recommend apply La Coéss REVITALISÉ on fresh cleansed face or after toner, apply SPF in the morning and mixed few drops into a moisturizer at night as needed.
Read our blog post
Should
You Apply Face Oil Before Or After Moisturizer

 for more information.
Can I use REVITALISÉ Face Oil during pregnancy?
La Coéss REVITALISÉ is safe to use for pregnancy, but as with any active skincare, it is best to consult with your doctor. Check out the story of our lovely customer - Ran's skincare routine with REVITALISÉ Face Oil  when she was at her 5th month of pregnancy.