What Can Retinol Do For Your Skin?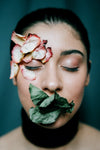 How To Use Retinol For Your Anti-aging Skin Care Routine
Dermatologists highly recommend retinol as a vital ingredient for anti-aging and skincare in general. Retinol is a derivative from vitamin A in achieving an even skin tone, plump skin, and reduces fine lines around the mouth or eyes. It thereby results in a brighter, fresher, and younger complexion.
By the time you attain your 30's, your skin's ability to produce collagen begins to decline, but you must not give up your perfect glow. Tap into the rejuvenating benefit that retinol provides to get rid of any aging signs or wrinkles.
Retinol benefits:
Help increase collagen production
Help eliminate the appearance of wrinkles and fine lines
Boosts the supply of dermal proteins
Sustains a smoother and even skin tone 
Speeds up cellular turnover
Renew Overnight & Wake Up to a Healthy Radiant Glow
Did you know that while you are asleep, your skin repairs and rejuvenates itself? Why not seize the opportunity of the beneficial effect of sleep with the La Coéss REVITALISÉ Nutrient Organic Face Oil. It is a luxurious daytime and bedtime face oil that replenishes the skin deeply and richly. It combines planted-based retinol's rejuvenating power and certified organic botanicals to revive skin while sleeping. Our superior planted-based retinol enhances your skin's nighttime healing capacity and helps in restoring luminosity, detoxifies, regenerates cells, and repairs collagen overnight. Waking up in the morning and feeling refreshed after a quality night's rest, you will look equally refreshed.
Your Neckline Needs Love Too
Your neck and décolleté are parts of your body often neglected when it comes to skincare. Dedicate time and attention to those areas of your skin as they deserve absolute care. Use REVITALISÉ Organic Face Oil and gua sha facial for rigorous overnight treatment. When used regularly at night, your neckline becomes brighter and firmer.
RELATED: Gua Sha Step-by-Step Tutorial
                  Here's What Happened After A Whole Year of Gua Sha
Healthy Skincare Advice with Retinol
If exposed excessively to UV rays, the power of retinoids can reduce drastically. However, retinol enhances collagen secretion to eliminate wrinkles, fine lines, and any traces of aging. It is, therefore recommended, to use SPF daily for a healthy glow.
RELATED: Don't Make Your Retinol End-up Destroy Your Skin
Other Natural 'Retinol' Alternatives
To achieve a radiant glow with gentle retinol alternatives, you can incorporate natural oils contain the following ingredients:
Rosehip Oil
Perfect for dry and sensitive skin, rosehip oil is a popular beauty ingredient. It contains lycopene, beta carotene, and vitamin A.
Sea Buckthorn Seed Oil
Contains several vitamins (A,B-complex,C,D,E,F,K, and P) including antioxidants, provitamin A and carotenoids. It has anti-aging properties, rebuilds cells, heals wounds, and fights free radicals.
This essential oil helps to detoxify the skin by adding it to carrier oils. You may also add it to our Nuit Retinol Creme Luxe which is a formulated carrier oil. The carrot seed oil contains beta carotene and vitamin A.
RELATED: The Best Gentle Plant-Based Retinol Alternatives That Actually Work
Read More Natural Beauty Blogs
Our Signature Product
REVITALISÉ Nutrient Organic Face Oil
La Coéss® REVITALISÉ is a 100% pure and nourishing nutrients replenishing organic face oil. Sophisticated blends of 15 organic nutrient-dense, powerful botanicals into a silky-smooth texture delivers the exceptional power to revitalize, restore, protect and balance skin.