Don't Make Your Retinol End-up Destroy Your Skin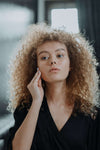 Our everyday activities are comprised of struggle and stress. Waking up early for work, getting things in the store, working out, cooking meals — we have no choice but to multi-task. However, there's one skin care ingredient that is a dream multi-tasker — we are talking about Retinol. 
What is Retinol?
Retinol is an antioxidant that belongs to the Retinoid family of Vitamin A. It helps slow down the signs of aging, including wrinkles, inflammation from clogged pores, UV damage, and fine lines. This antioxidant is related to the prescription-level Tretinoin (aka Retin-A), which can have less irritation for the skin. It is proven to increase collagen production and increase skin elasticity.
Benefits of Retinol
Improves skin texture: 

Retinol can help to boost cell renewal and smooth the skin surface. It's also effective in reducing the effect of UV damage on the skin and helping fade the dark spots and discoloration on the skin.

Minimizes wrinkles: 

Retinol also induces new skin cell formation and encourages collagen production, helping slow down the aging process and reduce wrinkles and fine lines.

Reduces pore size:

Do you have acne-prone or oily skin? Retinol can be your solution for treating blemish. It can act as an exfoliant and regulate sebum production, which prevents the skin from getting clogged.

Increases skin firmness:

Studies also found that retinol helps to strengthen and build essential proteins of the skin. It helps improve the skin structure, which makes skin firmer and bouncier. 
How to Use Retinol the Correct Way? 
When introducing a new product in your skin care routine, we always have questions about should you use retinol before or after other products? To ensure the positive effect of Retinol on the skin, here are some correct ways to apply retinol.
Remember to always use your Retinol on dry skin. It is essential because, with moisturized skin, retinol can be absorbed into deeper layers of skin, which will increase the chances of skin irritation.
Start with a low dose of Retinol to your skin every other night and slowly increase the amount you use as your skin builds tolerance to it.
Titrating the dose upwards when using the Retinol in your skin care routine is crucial to keeping healthy and clean skin (and minimizing irritation). The irritation of retinol can also be mitigated by mixing it with your oil-based moisturizer (contains more oil than water in the formula) before using it on your skin.
When applying retinol all over your face, be careful to not apply it to the delicate eye area on your face.
We recommend that if the process is intolerable for your skin, try applying a pea-size amount of the retinol or retinoid first, waiting a few minutes, and then applying face oil to combat any dryness or flaking. Then, by week-12, or three months in, you'll start to see a marked difference in your skin's texture. 
How Long Does it Take to See Results From Retinol?
People who use Retinol and do not see immediate changes begin to ask if Retinol truly works? The answer is Yes, but if you want a miracle treatment that happens overnight, Retinol is not your solution. However, good results will only occur depending on the formula's effectiveness; this is because it takes up to three or four weeks before the skin gets used to it. OTC retinol sometimes takes up to six months before changes start occurring; however, it doesn't mean there won't be significant changes when you just start using it. Nevertheless, the immediate benefit is that the skin will be free from dead cells and unclogged pores.
It is a lengthy process if you are using Retinol to combat skin wrinkles. Research has affirmed that wrinkles begin to reduce after three-month frequent usage; a study has shown that better results can be gotten within four months. Retinols also help increase collagen and enhance the skin's deep surface, where wriggles can overgrow. As long as you are consistent with its application, after six months, you'll begin to reap the benefit of collagen and Elastin, and it also reduces wrinkles, dark spots, and fine lines.
Final Tips & Facts about Retinol
You Don't Need To Wait Until You Have Wrinkles To Use It
It is completely appropriate for 20-somethings and 30-somethings to incorporate retinol into an anti-aging skin care regimen, just remember to always start with the low dose.
Look For Formulations With Soothing Ingredients To Mitigate The Risk Of Irritation
Retinol products are often mixed with antioxidants such as vitamins E; ceramides, and hyaluronic acid, etc. These ingredients often work synergistically with retinol to counteract irritation and provide hydration and nourishment to the skin.
Retinol Should Always Be Paired With Sunscreen & Antioxidants
Retinoids perform best when included daily use of SPF 30 or higher sunscreen within the skin care routine. Since retinol makes the skin more sensitive to UV rays, the inclusion of antioxidant skin care products such as face oil and serum is also very important.
Don't Mix With AHAs, BHAs, or Benzoyl Peroxide
Retinol itself is an inherently unstable molecule that is rapidly oxidized and degraded by UV light, environmental oxygen, benzoyl peroxide, and AHA products. When you mix them, these ingredients will cancel each other out. So, never mix retinol products with AHAs, BHAs, or benzoyl peroxide.
Water Can Exacerbate Irritation
Water mixed with retinoids can exacerbate the side effects, so it is advised that check the ingredients of your toners, essences, and serums before you apply retinol. However, if you use oil-based products, such as face oil or oil serum, there should be no risk of irritation, and could help you mitigate the side effect of retinol.