The Rejuvenating Power of Sleep: 3 Simple Steps To Healthier, Brighter Skin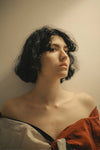 Maximize the Benefits of Nighttime Skin Restoration With Your Beauty Sleep
Nighttime rest is highly important for skin repair and restoration. It is also the best time to protect your skin against irritants that can damage it.
During the day, we go through a lot of stress and carry out activities that take a toll on our skin. From work to studies, chores, and errands, we sometimes have so much to do in 24 hours. As a result, many people sacrifice their night's rest to meet up with daily demands. Such a decision can negatively affect your skin because sufficient night rest is tied to good health, higher energy levels, improved memory, and better skin appearance. 
One of the best decisions you can make for your skin and overall health is to get sufficient, quality sleep every night, and also have a skincare routine that will improve your skin.
When you go to bed, your body begins to repair damage caused by exposure to UV rays, environmental stressors, and other physical stress in the day. You can support the functions of your skin by using La Coéss REVITALISÉ Nutrient Organic Face Oil. REVITALISÉ face oil supports your skin rejuvenation while you sleep and it is a perfect nighttime beauty product that improves your hydration, supports collagen production, improves skin smoothness, and blends skin tone while you sleep. 
Here are some steps that can support your beauty sleep and help you wake up to healthy, radiant skin.
Cleanse - Double cleansing can be a life-saver for your skin 
The first, and most important step in your bedtime skincare routine is to wash your face. However, there is a more efficient and beneficial way to wash your face that many people don't know about. It is called double cleansing, meaning that you cleanse your face in two steps.
The first step is to use oil to wipe off makeup and dirt from your face. After this step, you can wash your face like you normally would, and get off all the dirt on your face. Always use a milk face wash or cleanser to avoid irritation or inflammation.
After this process, we can move on to the other steps in the routine with a fresh face that is ready to receive the other products.
RELATED: 3 Most Promising Asian-Inspired Beauty Trends You Should Try
Hydrate and Repair with organic face oil
When it comes to hydrating your face, you can indulge all you want and ensure that your face gets all the nourishment it needs. REVITALISÉ organic face oil can repair your skin and improve your complexion at night, thanks to the plant retinol and other healthy compounds it contains.
You can rest assured that the components of this face oil will offer the ultimate skin healing while you sleep. It'll support the process of detoxification, regeneration, and collagen improvement, and deliver a beautiful glow to your skin.
Firm and lift with facial massage and/or gua sha
Your neck and neckline area is often easily affected by stress and skin aging. When it isn't properly cared for, it can age as much as seven times faster than the skin on your face. Say no to fine lines and wrinkles that could pop up due to excessive exposure to the sun and environmental stressors over a long time.
Gua Sha Facial alongside face oil can deliver the firmness your skin needs. You simply need to massage your face and neck with Gua Sha a few times a week for the best result. The massage will also improve circulation in that area and ease your face and neck of any tension and strain. 
RELATED: Can Gua Sha Transform Your Skin?
These 3 simple steps are simple, but they can improve your skin appearance in no time. All you need to do is maintain this nighttime skincare routine, and you're set for all the benefits, including hydration, sufficient collagen, smooth and even skin.
Read More Natural Beauty Blogs
Our Signature Product
REVITALISÉ Nutrient Organic Face Oil
La Coéss® REVITALISÉ is a 100% pure and nourishing nutrients replenishing organic face oil. Sophisticated blends of 15 organic nutrient-dense, powerful botanicals into a silky-smooth texture delivers the exceptional power to revitalize, restore, protect and balance skin.