The Best Skincare Actives & Ingredients For Each Skin Type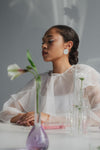 The Comprehensive Guide To Active Ingredients in Skincare
When it comes to finding the best product for your skin, it can be a lot of work because there are just so many variables. Products that worked for people around you might not work for you. Even when you find a product that works well,  after a while, it might not as effective anymore.
At the same time, the countless skincare trends and talks of miracle skincare ingredients can make it confusing to make a choice and find out which product is right for you.
We have put together the most tried and trusted skincare activities for all skin types. These ingredients and methods are backed by science and have worked for many people. Whether you have hyperpigmentation, sensitive skin, dry, or oily skin, we consider these ingredients are the universal skin ingredients for different skin types.
First, you must understand your skin properly to find out your skin type and skin concerns. This way you can start looking out for products and ingredients that will best suit your skin. Let's take a look at the different skin types and their general characteristics so that you can see where your skin falls in.
Combination skin: Your skin is oily in some areas and dry in some other areas. You have large pore sizes, and you suffer breakouts easily.
Dry skin: Your skin is often dry and flaky, with the appearance of fine lines. You have small pores, and your skin is easily irritated.
Mature skin: Your skin lacks firmness, tone, and luminosity. It is dry and features fine lines and wrinkles. You also have open pores.
Normal skin: Your skin condition is balanced, neither oily nor dry. You have smooth skin that is non-sensitive.
Oily skin: Your skin looks oily, especially in the T-area. You have enlarged pores and are prone to breakouts.
Sensitive skin: Your skin can either be dry or oily. It can easily react to external or internal factors. Your skin is prone to burns, itches, and redness often.
It is important to note that your skin type can change with time. You can also have more than one of the skin types listed above. Now, let's look at the ingredients you need, depending on your skin type.
DRY SKIN
Squalane (or Argan Oil): 
In its natural and unprocessed form, Squalene is a lightweight lipid that comprises 10% of the skin's natural sebum. It creates a protective barrier that helps the skin retain moisture and improve hydration. Argan oil contains large amounts of naturally occurring squalene.
Ceramides: 
Ceramides are contained in your skin's natural sebum and have the duty of supporting moisture retention in your skin. When you reach your 30s, the skin begins to produce fewer amounts of this lipid, which affects skin moisture.
Using a ceramide serum that combines fatty acids and cholesterol can supplement this ingredient on your skin.
Also, eating brown rice, soybeans, and pastured eggs, can increase your ceramides supply and work from the inside out.
Vitamin E: 
Vitamin E is a powerful antioxidant that maintains your skin's protective barrier and prevents the oxidation of your skin's lipids and oils. The function of Vitamin E increases moisture retention and keeps your skin hydrated and healthy.
Purchase skin care products that have 'Tocopherols' on their listing, and you have vitamin E working on your skin.
RELATED: Best Skin Care For A Dry Climate
OILY/COMBINATION SKIN
Linoleic Acid: 
According to studies, people with acne-prone and oily skin often have low linoleic acid levels. Linoleic acid is an Omega-6 fatty acid found in the skin's sebum. 
The best way to regulate sebum production is to supplement your oily or combination skin with the linoleic acid that it lacks. You'll find over high amount of naturally-occurring linoleic acid in Grape Seed and Rosehip Seed oil.
Gamma-Linolenic Acid: 
Gamma-Linolenic Acid (GLA) is a moisturizing ingredient that also prevents the overproduction of sebum by blocking androgens, the hormones responsible for excessive production. The highest quantity of GLA in plant oil is found in Evening Primrose oil.
Curcumin: 
Curcumin is a renowned ingredient because of its anti-inflammatory benefits to the skin. This ingredient is actively found in turmeric and is very effective when applied topically, although the internal consumption remains questionable.
Turmeric and Temulawak-an Indonesian root, both contain this skin-healing and soothing ingredient in great quantities.
Niacinamide (Vitamin B3):
Niacinamide is an essential vitamin that has been proven to reduce excess sebum production in the skin, as well as reduce acne and inflammation. Although other benefits are being touted for this vitamin, the effects above are what science can back.
When applied topically, Niacinamide inhibits the production of sebum, making it very beneficial for acne-prone and oily skin.
 You can find naturally-occurring Niacinamide in mushrooms, but the best chance of notable results for your skin is to get Niacinamide as an active ingredient in a skincare product.
Zinc:
Zinc is an essential mineral that is perfect for acne-prone skin due to several reasons. In the first instance, research shows that people who suffer from acne mostly also suffer a zinc deficiency, which means, improving the level of zinc internally can help the skin.
When you apply zinc to your skin, its anti-inflammatory benefits fight off the bacteria that cause acne and reduce the production of sebum. Using mineral SPF daily can supply your daily dose of zinc.  
You can also get it naturally through protein-rich meals like tofu, organic chicken, legumes, grass-fed beef, and seeds.
RELATED: How to Reduce Inflammation in Skin Naturally - Best Anti-Inflammatory Tips
SENSITIVE SKIN
Linoleic Acid: 
Linoleic acid deserves all the accolades it gets. It's anti-inflammatory properties soothe sensitive skin better than other ingredients.
Linoleic acid is a lightweight Omega-6 fatty acid that moisturizes the skin without clogging your pores (non-comedogenic)
Chlorophyll:
Chlorophyll, which is referred to as the blood of plants has a molecular structure that's very similar to hemoglobin, with its center atom being the different feature.
While hemoglobin has iron as the center atom, chlorophyll has magnesium as the center atom. However, due to their great similarities, your skin cells embrace chlorophyll, which then infuses your skin with the magnesium that it's rich in.
Chlorophyll corrects skin symptoms like irritation, dryness, or redness. It also increases the flow of oxygen to your skin cells, keeping the skin healthy. Plant oils that contain chlorophyll have a green color, such as avocado oil.
RELATED: Must-know Skin Care Tips for Sensitive Skin
ANTI-AGING / Mature
Retinol (Vitamin A):
Who doesn't love retinol? They are topping the list of skincare actives because of their beautiful functions. 
Retinol or vitamin A has renowned anti-aging skin benefits it offers by increasing your skin cell turnover, making your skin produce new and healthy cells frequently. As we age, this process slows down, but vitamin A is there to speed things up.
It achieves this by stimulating collagen production to give your skin a fresh, plump appearance. Retinol should be a present ingredient in every skincare routine yet, especially as we age. Natural retinol is always better than the synthetic version because it's all benefits and no stress.
Rosehip Seed oil is one plant oil that has an enormous amount of vitamin A. You can also use botanical skincare ingredients like Bakuchiol.
Vitamin C: 
Vitamin C is an antioxidant that plays an active role in collagen synthesis and protects the skin against damage. The collagen vitamin C helps produce is responsible for fresh, plump, and youthful skin appearance. 
As we age, collagen production reduces, leaving your skin with a dull and sunken appearance. That's why supplementing with collagen-boosting skin actives like vitamin C is essential. Our skin layers contain transport proteins for Vitamin C, making it highly effective upon topical application.
When seeking vitamin c active ingredients, be wary of products that contain L-Ascorbic Acid unless they have a robust preservative system. Otherwise, this vitamin C will oxidize in a few days and be useless to the product and you.
We advise that you go after gentler and more stable forms of Vitamin C such as Sodium Ascorbyl Phosphate and Tetrahexyldecyl Ascorbate. 
RELATED: The Best Gentle Plant-Based Retinol Alternatives That Actually Work
Read More Natural Beauty Blogs
Our Signature Product
REVITALISÉ Nutrient Organic Face Oil
La Coéss® REVITALISÉ is a 100% pure and nourishing nutrients replenishing organic face oil. Sophisticated blends of 15 organic nutrient-dense, powerful botanicals into a silky-smooth texture delivers the exceptional power to revitalize, restore, protect and balance skin.