The Best Skin Care Trends Everyone Should Try in 2022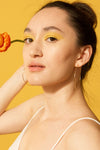 Top 3 Skin Care Trends You'll See in 2022
It is not an easy task to figure out the right way to upgrade your skin care routine, especially when we constantly get caught up in the hype of the lasted skincare hacks and ingredients from social media feeds. 
The best skincare is those that fit your skin's own skin needs and concerns. However, it's always fun to explore the new ingredients or new formulas from the antioxidant-rich ingredients and sustainable beauty. With the research from top hematologists, here are 5 good skincare trends you could try this year.
Skin Barrier Protection
Our skin barrier is the front line that withstands the negative effects of external stressors and locks in moisture. When the skin barrier is healthy and strong, it protects our skin from environmental stressors such as bacteria, irritants, and UV damage. When the skin barrier is disrupted, it can leave the skin susceptible to dryness, flaking, redness, burning, stinging, sensitivity in addition to worsening skin conditions. This causes dullness, dryness, and sensitivity and can lead to inflammation and premature aging.
It is important to use products that help to boost skin barrier function and protection, that way it improves the overall health of the skin and allows the skin to better respond with skincare products that contain retinol and acids. La Coéss REVITALISÉ Nutrient Organic Face Oil is one of the best out there, with its potent formulation and silky-smooth texture that lightweight without any greasy residue, naturally supplement the skin barrier and give skin a radiance healthy glow. 
Glass Skin
This K-Beauty trend is quickly becoming the ultimate skin goal all over "TikTok" and Instagram. It involves using ultra-hydrating ingredients that aim to deliver exceptionally smooth and dewy skin that has a flawless appearance.
Incorporating face oil is the ultimate finisher for your glass skin goal. It is a fantastic way to nourish your skin with ultra-hydrating ingredients, it is also loaded with antioxidants that protect against daily stressors. You can also consider adding a few drops of face oil to your serum or moisturizer daily, which will protect the skin from free radicals that eventually result in signs of aging.
Facil Tools - Gua Sha & Jade Roller
Stress can show so much on our skin. So the skin massage tools like Gua Sha and Jade roller can be a perfect way to help decompress and give your face a relaxing massage. Gua sha is an ancient Chinese therapy that uses a sculpted face tool to depuff and detoxify skin and support lymphatic drainage. It also promotes blood circulation, improves fine lines and wrinkles, and relieves tension from muscles. Pair your facial tool with your favorite face oil and enjoy the zen energy.
Here we are sharing how to use gua sha and jade roller for different skin benefits:
Relieve tension
Start in the middle of your forehead and work your way out toward the temples, all the way to the hairline. Repeat three times on both sides of the face, you may do more times as you'd like.
Promote lymphatic drainage
Start in the middle of your checks, then sweep the tool along your side of face and jawline; then up to behind the earlobe and down the neck. Repeat three times for each side.
Reduce puffiness around the eyes
Sweep the tool under the eye area from the outside of the corner to inside, repeat three times; and sweep from the inner corner to the outer corner and to the hairline. Then work the tool from the inside corner of the brow bone out to the temple area. Repeat three times for each eye.
RELATED: Gua Sha Tool Vs. Jade Roller - What's the Difference?
Read More Natural Beauty Blogs
Our Signature Product
REVITALISÉ Nutrient Organic Face Oil
La Coéss® REVITALISÉ is a 100% pure and nourishing nutrients replenishing organic face oil. Sophisticated blends of 15 organic nutrient-dense, powerful botanicals into a silky-smooth texture delivers the exceptional power to revitalize, restore, protect and balance skin.