How to Get Rid of Dry Skin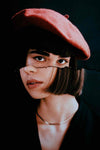 3 Simple Tips For Relieve Dry Skin
Many women experience dry skin. Sometimes it can be very dry and flaky. It can also cause discomfort. Many people found that our skin becomes less plumper like as we age and become more Sahara Desert-like. How get ride of dry skin and keep your skin healthy and hydrated, you just need the right care and attention to relieve your dry skin.
Dry skin is not something that's uncommon. It is quite common, especially in dry climates and during winter. While there are many ways to reduce oily skin or acne, very little information is available on how to treat dry and flaky skin. With a little effort, you can have smooth, glowing skin that is hydrated. Don't be discouraged, here is a dry skin treatment for you.
We have gathered some expert opinions to give you the inside scoop on the best skincare for dry skin. And tips with what can you do to fix the problem.
Dry Facial Skin Symptoms
Dry patches on the skin are the first signs of dryness. If left untreated, they will make the skin become more sensitive and irritated. Dry skin appears dry and lacks moisture. They can also affect only certain areas of the skin. Many sufferers experience dry skin around their nose, mouth, and forehead.
T-zone, the area of your forehead and top of the nose that covers the T-zone, is also where dry skin can be seen. These areas are the most susceptible to developing dry skin conditions. This area is often affected by cold air, especially in winter.
When facial skin first begins to lose moisture, the dryness may be only noticed as: tightness and roughness. When extremely dry skin on the face, you can find the skin becomes very tight, scaly, flaky, chapped, itchy and redness.
It is possible for dryness-induced fine lines to develop at this stage. This contributes to premature skin aging and wrinkle formation. It can also cause symptoms such as bleeding and peeling. People with darker skin may experience ashy or grey skin.
Dry, Sensitive Facial Skin
The skin can become dry and sensitive. It is important to avoid products that have irritating ingredients such as colourants and perfumes. Make sure that you have tested any skincare products on sensitive skin.
Three Tips to Over nightly Cure Dry Skin
Tip 1: Use A Mild, Non-Foaming Cleanser And Oil Makeup Removal
A skincare routine tailored to your skin type and needs is essential. To remove all dirt, toxins and makeup, it is important to cleanse your skin every day. Sulfates such as Sodium Lauryl Sulfate can cause dry skin. You should avoid using a cleanser that contains sulfates if you have dry skin. If you haven't tried the Asian-Inspired beauty trend - Double Cleansing Method, it's one of the best skin care routine for dry skin. 
Tip 2: Use An Organic Face Oil
After washing your face, gently pat dry your skin. Apply face oil to your face immediately. Dry skin lacks of sebum, and the only way to restore it is by putting the nourishing oil back into your skin. La Coéss REVITALISÉ Nutrient Organic Face Oil is designed to do that and bring all the nutrients into the skin to repair the damaged skin barrier.
Tip 3: Mix Moisturizer/Lotion With Organic Face Oil When Needed
After you have applied your oil to your skin, you can apply a richer, viscous moisturizer. You can also add a few drops of face oil to your eye serum or body lotion. Do not worry about massaging it in completely, you can also use a Jade Gua Sha Facial Tool to massage the skin, check out the best gua sha routine for healthy glowy skin. It is ok for there to be a layer of lotion on your skin.
Read More Natural Beauty Blogs
Our Signature Product
REVITALISÉ Nutrient Organic Face Oil
La Coéss® REVITALISÉ is a 100% pure and nourishing nutrients replenishing organic face oil. Sophisticated blends of 15 organic nutrient-dense, powerful botanicals into a silky-smooth texture delivers the exceptional power to revitalize, restore, protect and balance skin.