6 Tips To Get The Most Out Of Your Skincare Products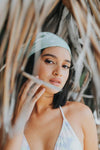 Is Your Skin Care Working As Well As It Should?
How to build a well-functioning, healthy-glowing skincare routine? Well, managing a skincare routine shouldn't be all that difficult. But with the ever-changing beauty trends, it can be easy to lose focus on the essentials. If you really want to make sure you're getting the most out of your skin-care products, read on with the best tips on caring for your skin maximum its natural, healthy glow.
Prepare Your Skin for Active Ingredients
Daily cleansing is an essential step for all skin types to remove debris, oil, and makeup. It is crucial to apply your skincare to cleansed skin, as it can make the skincare more easily absorb whatever you put on your skin, which helps the products in your routine work more effectively. Oil cleansers or creamy cleansers are great options. It can avoid leaving your skin feeling too tight.
Multi-Tasking Products For Maximum Results
Applying too many different products can do more harm than good. Skin can become more likely to react to the combination of ingredients and products. It may also slow down the absorption rate of skin care products by blocking one another product from penetrating properly. So keep it simple with multi-tasking skincare products such as La Coéss Revitalisé Organic Face Oil which is formulated with anti-aging antioxidants to provide long-lasting hydration for many different skin types.
Press & Massage - The Secret to Apply Face Oil
One of the best techniques you cannot be missing is the press & massage technique when applying your oil-based products such as facial oils. You can get the most out of your oil-based products by gently pressing them into the skin for a perfect facial massage. This technique will help your face oil get absorbed better, so the powerful phytonutrients penetrate more deeply into the layers of skin for maximum results.
RELATED: How To Use Facial Oil: The Best Guide For Glowing Skin
Less Is More - The Golden Rule of Skincare
Skincare products such as face oil are a very concentrated form of skincare. More isn't always better when it comes to applying face oil. Not only are these small amounts enough to care for your face, but sticking to them will help your products last longer. Typically 2-3 drops are all you need to cover your entire face; if facial massage with Gua Sha, you can apply 5-8 drops.
RELATED: Here's What Happened After A Whole Year of Gua Sha
The Dot Method to Apply Sunscreen
One of the most common mistakes when it comes with applying your sunscreen is uneven application and not enough amount. Most people apply sunscreen by first putting it in your palm, rubbing both hands together and slathering it onto your skin. It often result with spotty and uneven application with most of the sunscreen absorbed into your palms. The best way to ensure your skin is well protected with SPF is applying dots all over your skin, then spread the sunscreen evenly .
Store Your Skin Care Properly - Away From Sunlight
Active ingredients are often sensitive to light and air, you don't want your skincare break down and ineffective quickly, so it is critical to make sure your oils and serums are protected. Keep your products out of direct sunlight by storing everything in your cabinet. If your home gets very hot, you can even store your skincare in the fridge.
Read More Natural Beauty Blogs
Our Signature Product
REVITALISÉ Nutrient Organic Face Oil
La Coéss® REVITALISÉ is a 100% pure and nourishing nutrients replenishing organic face oil. Sophisticated blends of 15 organic nutrient-dense, powerful botanicals into a silky-smooth texture delivers the exceptional power to revitalize, restore, protect and balance skin.