How To Use Facial Oil: The Best Guide For Glowing Skin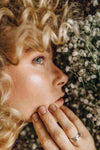 If you're new to face oil in your skincare routine, you may be struggled with how and when to apply face oil. There are a lot of misconceptions about face oils. One clear observation is that people with oily skin often think that they do not need any face oil. Contrastingly, people with dry skin think that they are the only ones that need to have these face oils. But you know what? Nothing of it is true. You need to have a clear understanding of how and when to apply face oil for getting optimal skin results. And for that, we've come up with a complete guide to face oils, only for you!
What Is Face Oil?
Face oils are different kinds of plant oils intricately developed to keep your skin hydrated and glowing. They can help lock the moisture into your skin and help prevent dryness and related conditions like patchy skin, redness, and breakouts. When your skin has got all the moisture and nutrients it needs, it will automatically become fresher looking and radiant. Some face oils also come with anti-inflammatory properties which will benefit your skin two times more. 
How Should You Apply to Face Oil?
After knowing the benefits of face oils, let's get into the art of applying face oil. Yes, the ways to apply face oil is surely an art, because it can change your skin completely.
The best tip for applying any face oil is to first prep your skin, either by washing or misting. For best absorption, you can mist toner before applying face oil. This will help spread the face oil evenly and smoothly onto your skin. This will also help lock the moisture and give a special glow to our skin. Another way to apply can be mixing the face oil with a serum. This will create a beautiful blend of both their ingredients providing you maximum absorption.
Applying face oil comes with a simple rule—less is more. Never apply too much face oil on your skin. Only a few drops can do the job for you. You can always add more if you needed.
Always be gentle with your skin. Pat the oil gently onto your skin which will be more beneficial than rubbing. Before applying the face oil on your face, you can just warm it a bit in your palm to maximize the absorption.
Another very helpful step in the face oil application series is massaging the oil. It not only gets the oil deeper into your skin but gives a relaxing feel as well. To further enhance the experience you can also use a Gua Sha tool, which will definitely help relieve all your stress and also improve blood circulation throughout your face.
 Other Ways to Apply Face Oil
Add a Few Drops of Face Oil to Your Moisturizer
Mixing your face oil into your moisturizer is a great idea to get that special glowing face. You just need to add a few drops of face oil into the moisturizer before applying it to your face and the rest is the same process. Doing this step before a no-makeup kind of makeup look will give you a very hydrating base for the foundation to set on. This can be a great tip to hydrate your winter-dried skin before makeup. This will not only hydrate your skin but will also provide that extra brightening effect.
Mix a Few Drops of Face Oil into Your Makeup
Not just a part of your skincare, face oils can be your makeup partners as well. Mixing a few drops of face oil into your primer or liquid foundation will help you create that dewy makeup look with so much ease. This simple step can produce a healthy glow on your face in just two minutes.
Read More Natural Beauty Blogs
Our Signature Product
REVITALISÉ Nutrient Organic Face Oil
La Coéss® REVITALISÉ is a 100% pure and nourishing nutrients replenishing organic face oil. Sophisticated blends of 15 organic nutrient-dense, powerful botanicals into a silky-smooth texture delivers the exceptional power to revitalize, restore, protect and balance skin.