What Are The Best Anti-Aging Ingredients For You?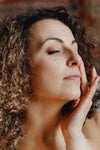 9 Most Effective Anti-Aging Skincare Ingredients
Aging is inevitable. As time passes, signs of aging such as dark spots, hyperpigmentation, and fine lines or wrinkles are all to be expected.
You shouldn't feel that you need to fix any skin changes associated with aging. These signs are normal, and there is nothing wrong with them. However, if you want to avoid further damage, or appear a bit younger, that's fine too. There are many anti-aging products available. How do you choose the right one for you? Here are five of our top recommendations.
01 Vitamin C
Vitamin C, a powerful antioxidant, has been shown to be effective in protecting the skin from UV damage and free-radical injury. Vitamin C is also known to help build collagen and aid in hyperpigmentation. Although collagen is a natural substance in the body, it can be depleted as we age. A daily vitamin C serum can be used to protect your skin against UV-related collagen loss and stimulate collagen production.
It can be difficult to use correctly. Vitamin C is sensitive to light so make sure to buy only vitamin C products in opaque, airless packaging. This will protect the product from degrading. It also comes in different concentrations (between 5 and 20%), which can cause side effects such as irritation.
02 Green Tea (Camellia)
Camellia sinensis is the source of green tea. This plant's leaves contain polyphenols. These are compounds that have anti-inflammatory as well as antioxidant properties. Anti-inflammatory properties can soothe irritation and redness, while antioxidants reduce the risk of developing signs of aging.
Catechin epigallocatechin galate (EGCG) is a powerful antioxidant found in green tea. EGCG lowers free radicals which can help your cells repair and protect your skin from premature aging. Green tea also has photoprotective properties due to the polyphenols in it. This means it can protect us against UV rays as well as the damage they may cause. A 2019 review showed that green tea can block UVB radiation.
03 Vitamin E
Vitamin E is a powerful antioxidant that helps reduce wrinkles and fine lines due to pollution, UV rays, and free radicals. It neutralizes the oxidant effects of free radicals, making it a powerful source of antioxidants. Vitamin E is not something your body can produce naturally, so you need to obtain it through a hair or skin care product. Vitamin E helps to reduce inflammation in your body as well as on your skin. This will help you maintain healthy, youthful skin. Vitamin E can be found in many plant oils such as olive oil and argan oil.
04 Vitamin K
Vitamin K is a blood-circulating vitamin that can reverse the signs of aging. It's perfect for under-eye creams. Vitamin K helps to reverse the damage caused by calcium deposits in your skin's elastic fibers. These calcium deposits can cause wrinkles and harden your skin. Vitamin K can be safely used on the skin by using prickly pear oil.
05 Retinol (Vitamin A)
Retinol has the highest evidence of anti-aging properties. All forms of vitamin A found in retinoids can be found naturally. Your body must convert vitamin A preforms and provitamins into active forms when you consume vitamin A-rich foods, such as milk and eggs, carrots, broccoli, and other vegetables.
Topical retinoids, including retinol, cause your skin to accelerate its normal cell turnover process. This means that it sheds skin cells faster. This helps to address issues such as fine lines, wrinkles and dark spots. Retinol may also be thought to improve collagen production which can reduce signs of aging.
The downside to using retinol or any other retinoid is that they can cause irritation. This can cause dryness, itching, and reddening, as well as increased sensitivity. These symptoms may not be experienced by everyone. You can always try a natural alternative to retinol if you experience irritation from retinol. This could be rosehip oil or carrot oil, or even bakuchiol. These ingredients are more gentle on skin and cause less irritation than retinol.
RELATED: The Best Gentle Plant-Based Retinol Alternatives That Actually Work
06 CoenzymeQ10
Coenzyme Q10 (or CoQ10) is a naturally occurring antioxidant found in the body. CoQ10, a natural antioxidant found in skin cells can help maintain collagen. This protein is important for keeping the skin plump. CoQ10 products can help prevent wrinkles and smoothen skin.
It is also an antioxidant and can protect you against free radicals which are unstable molecules caused by pollution, the sun, or even our bodies. Free radicals can cause DNA damage to cells which can affect the skin's ability to repair. Free radicals from UV sunlight exposure can lead to wrinkles, fine lines, and discoloration. These effects can be countered by using an antioxidant such as CoQ10.
07 Jojoba Oil
Jojoba oil, a vegetable wax made from jojoba seeds in the desert, is extracted. It is rich in vitamin E, zinc, and B-complex vitamins. This oil can help sensitive skin fight signs of aging. Many skin care experts believe that jojoba oil can reduce acne if used regularly. It also helps lighten dark circles under the eyes and minimize puffiness.
08 Hyaluronic Acid
The body naturally produces hyaluronic acid in its eyes, joints, and skin. It is a moisturizer, meaning it draws moisture from the skin and binds to it. It hydrates the skin and plumps it up, helping to reduce wrinkles and fine lines. This will make your skin smoother and softer.
09 Use sunscreen
This is no surprise. If you only have one thing to do for your skin, sunscreen should it be! Sun damage can be prevented by using sunscreen with broad spectrum protection. This means it protects against UVA and UVB rays.
This damage can lead to serious problems, such as skin cancer, or cosmetic issues like the breakdown of collagen and elastin, which keep your skin plump and firm. The collagen can start to show signs of aging such as wrinkles and sagging. Exposure to the sun can cause dark age spots, as well as other forms of hyperpigmentation like melasma.
Regularly applying sunscreen can help to prevent these problems. While sunscreen alone won't diminish the appearance of wrinkles and dark spots, it can prevent them from getting worsened by sun exposure. It will also protect your skin from any other problems, such as acne.
RELATED: Do You Need To Wear Sunscreen Indoors?
Read More Natural Beauty Blogs
Our Signature Product
REVITALISÉ Nutrient Organic Face Oil
La Coéss® REVITALISÉ is a 100% pure and nourishing nutrients replenishing organic face oil. Sophisticated blends of 15 organic nutrient-dense, powerful botanicals into a silky-smooth texture delivers the exceptional power to revitalize, restore, protect and balance skin.