The Best Face Oils For Your Glowing Skin Explained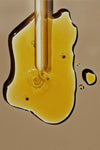 If you want to leave behind your dull skin, boost radiance and healthy-looking skin, the best solution is introducing a Face oil into your daily skincare routine. Face oils are capable of transforming your skin. They help rejuvenate your skin bringing back the youth and glow. Read on to learn how to find the best face oil for your skin!
What are Face Oils?
Unique botanical and herbal oils are beautifully blended and carefully formulated to come up with exquisite Face oil. These Face oils not only moisturize your skin but add plenty of benefits to your skin. Enriched with ingredients like omega-3 and omega-6 fatty acids that shield your skin against damaging environmental factors. They help your skin retain its moisture and slow down the aging process.
How Do Face Oils Benefit Skin?
Face oils are an effective complement to any skincare routine, which bring along several skin benefits including moisture retain, radiance, and immunity-boosting capabilities. These oils are specialized to treat sensitive skin and relieve any type of skin problems like acne, scars, and redness.
When Should You Use Face Oils?
Face oil is one of the best things that you could introduce to your skincare routine. We often got questions like should I apply face oil before or after moisturizer. It can be vary depending on your skin type and the formulation of face oil. When it comes to our Revitalisé Organic Face Oil, the best way to use it is to apply it before the moisturizer and after the serum and treatments, twice a day. This will not only help target your skin concerns but also help replenish skin for a healthy-looking appearance.
What Ingredients Make The Best Face Oil?
Rosehip Oil
Rosehip is an amazing oil extracted from the seeds of the rose plant. Research proves that it is has got excellent anti-aging and wrinkle-fighting capabilities. All this is because of the vitamins C, E, and A stored in it. Rosehip oil will protect your skin against pollutants and also help lighten acne scars. It also helps promote skin cell growth which consequently improves your complexion.
Camellia Oil
Camellia oil is enriched with omega-6 and omega-9 making it a natural skin softener. It will soften your skin by locking in moisture without any oily appearance on the skin. Other than just skin you can also apply it to your hair. Just like your skin it will also soften up your dry hair ends and give them a smoother texture.
Grapeseed Oil
Grapeseed oil is a part of almost every anti-aging cream, have you ever thought why? The reason is that it promotes collagen formation in skin cells, which helps tighten the skin and reduces the signs of aging. Another plus point is polyphenols. These help fight against bacteria and prevent any kind of redness or inflammation. Using pure grapeseed is the best form to use.
Argan Oil
Argan oil is the best skin cell repairing oil. It helps strengthen and repair the skin barrier. It has also got healing properties that help reduce acne and acne scars. Research also proves its anti-aging abilities with topical application of argan oil.
Jojoba Oil
Jojoba oil has got many similar properties to argon oil. It also reduces inflammation and wounds. It also best in combination with other topically applied medications. According to research, it can also fight against bacteria protecting your skin from infections and allergic reactions.
Avocado Oil
Most of you must be aware of the health benefits of avocado fruit. Eating avocado fruit promotes all of your protein components like skin, hair, and nails. Similarly, avocado oil endows several skin benefits as well. It hydrates your skin and enhances collagen formation. Replacing your serum with avocado oil can be a good option.
Pomegranate Seed Oil
Pomegranate whether eaten or applied on your skin blesses your body with super antioxidant benefits. It protects your skin from external damage and strengthens it internally. It helps keep your skin young and tightens its fibers. Applying it twice daily can also help brighten your complexion.
Seabuckthorn Oil
The seabuckthorn fruit is enriched with several nutrients, including proteins, minerals, vitamins, and fiber. Seabuckthorn oil has got similar beneficial properties. For years, it has been used to treat several skin conditions like eczema, rosacea, and psoriasis. It helps reduce skin sensitivity and inflammation.
Prickly Pear Seed Oil
Prickly pear seed oil is extremely light on the skin and strong against acne. It is best for all skin types. It is amazingly effective against all the common skin problems like acne, scars, redness, and itching. Its antioxidants will keep your skin healthy and rejuvenated forever.
Read More Natural Beauty Blogs
Our Signature Product
REVITALISÉ Nutrient Organic Face Oil
La Coéss® REVITALISÉ is a 100% pure and nourishing nutrients replenishing organic face oil. Sophisticated blends of 15 organic nutrient-dense, powerful botanicals into a silky-smooth texture delivers the exceptional power to revitalize, restore, protect and balance skin.