Is Anti-Aging Skin Care Aging Your Skin?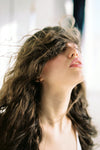 Best Tips To Achieving Youthful Glowing Skin
Can you imagine what a weird situation occurs when the skincare product you bought to reverse skin aging is causing your skin to age more?
Sadly, most of the skincare products we use these days contain toxic substances and irritants that negatively affect sensitive skin, cause irritation, and even increase the signs of aging.
When you use such products on your skin, they cause inflammation, which causes damage to your skin's protective barrier, frustrates its natural repair process, and breaks down the much-needed collagen. The result of these actions is that your skin will be filled with wrinkles and fine lines, which is exactly what you were trying to avoid when you got the product in the first place.
What you need is a product that delivers positive transformation on your skin. Cleanses your skin of toxic substances and chemicals and prevents inflammation and skin irritation.
RELATED: Best Anti-Aging Tips of All Time For Younger Looking Skin
Here are a few tips dermatologists suggest to help you choose the best anti-aging product for your skin.
1. Always Start with Sunscreen
Sunscreen has been termed as one of the most effective skincare products for preventing skin aging, and many dermatologists have authoritatively stated this. Especially if you use UV exposure-sensitive ingredients like retinol, AHAs, and hydroquinone, sun protection is a must.
Using an SPF 30 sunscreen every day or something higher can go a long way to protect your skin from UV rays and other environmental stressors. Ensure that the sunscreen is water-resistant and don't fail to reapply it every few hours if you're spending time outside.
2. Buy a Product formulated for your skin type and skin concern
One fact many people don't know is that their anti-aging products, moisturizers, and sunscreens should match their skin type to get the best results. Always study the ingredients to avoid using a product that can cause skin irritation, acne development, and skin sensitivity if you have such concerns. Using multi-tasking all-natural skincare products such as Face Oil can be an effective step in your skincare routine.
RELATED: The Ultimate Guide to Face Oils and How to Choose One
3. Don't forget about Lifestyle Habits
While skincare products go a long way to improve your skin health and appearance, your daily activities and habits can make or mar your skin. It is crucial to have a healthy lifestyle and correct bad habits that can cause your skin to age fast and prematurely.
Avoiding excessive alcohol consumption, quitting smoking, and drastically reducing your intake of sugary and processed meals will go a long way to deliver great results to your skin.
Beyond what you eat, stressful conditions can speed up your skin aging process so the best you can to avoid extremely stressful activities and situations.
Stress releases a hormone called cortisol that can damage your skin, so take the necessary steps to stay away from stress, reduce the effects of stress as much as possible, and protect your skin cells from the resulting inflammation that damages them. Use relaxation techniques such as facial gua sha to reduce stress to avoid inflammation and the stress it poses to your cells.
Read More Natural Beauty Blogs
Our Signature Product
REVITALISÉ Nutrient Organic Face Oil
La Coéss® REVITALISÉ is a 100% pure and nourishing nutrients replenishing organic face oil. Sophisticated blends of 15 organic nutrient-dense, powerful botanicals into a silky-smooth texture delivers the exceptional power to revitalize, restore, protect and balance skin.