Best Anti-Aging Tips of All Time For Younger Looking Skin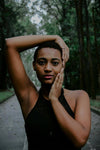 If you're dealing with the first signs of fine lines or are in the pursuit of addressing a specific issue with more advanced skin aging, we've put together research-backed and effective proven remedies.
These recommendations provided below have proven with time the ability to deal effectively with everything from uneven tone to wrinkles, sagging pores, and lots more amongst others.
Sun Protection every Day
Sun protection is one of the most important things to do, either you're having a busy day running errands or having a fun-filled leisure time at the beach.
An effective method of protecting your skin is seeking shade - having yourself covered up with sun-protective clothing. This clothing could be a lightweight and long-sleeved shirt, pants, a wide-brimmed hat, and sunglasses with UV protection.
Another way of protecting the skin from the sun includes using a broad-spectrum sunscreen, SPF 30 (or higher), and water-resistant.
Sunscreen should be applied daily to the parts of the skin that is not covered by clothing. Clothing with an ultraviolet protection factor (UPF) label also provides efficient protection.
Get Your Healthy Glow
Sun damage and aging, and dull, uneven skin are almost inseparable. But it doesn't have to stay that way.
We've brought together important ingredients that can constantly recondition the skin and make it maintain a healthy tone which ultimately breaks the chain of the process that leads to coarse coloration.
These ingredients will allow you to have your natural youthful glow. 
Research has proven the effectiveness of Vitamin A or retinol reigns as one of the top proven skin care ingredients. Carrot oil and rosehip oil are excellent plant-based retinol ingredients. 
Boost Supple Feel of Skin
It's a fact that with time, the skin loses its "bounce".
At the beginning of menopause, collagen can decrease as much as 30%, makes the skin thinner and weaker.  It ultimately results in a compromised skin barrier and obvious signs of dehydration and wrinkles.
What can you do about it? The complexity of this issue requires a synergism of various ingredients.
Retinol has undoubtedly fame to substantially strengthen skin and enrich firmness. Combining a group of nutrients rich oils to the skin to provide the vitamins will help reinforce the skin's barrier and increase hydration. It thus creates plumper, smoother skin with highly reduced visible lines and wrinkles.
Reduce the Size of Pores
Aging weakens the skin's supportive elements progressively. It invariably makes pores tend to sag and stretch. It ultimately leads to what some call "orange peel skin."
Gentle exfoliants such as AHA and BHA in the past have effectively helped remove built-up layers of dead skin trapped to the surface, and in turn, reveal the more youthful skin hiding beneath. Don't go overboard with them is the key, research shows twice per week is a good frequency.
Anti-Age From the Inside Out
New findings, through convincing research, have shown how beauty supplements can help improve skin from the inside out.
A range of potent antioxidants, hyaluronic acid, peptides, collagen, and omega fatty acids are proven as providing several advantages to the skin. Seek out a well-formulated skin supplement to hydrate, plump, and visibly reduce fine lines.
Exercise cannot be overemphasized. Adequate exercise improves circulation and boosts the immune system. All, which could ultimately give the skin a more youthful glow.
Read More Natural Beauty Blogs
Our Signature Product
REVITALISÉ Nutrient Organic Face Oil
La Coéss® REVITALISÉ is a 100% pure and nourishing nutrients replenishing organic face oil. Sophisticated blends of 15 organic nutrient-dense, powerful botanicals into a silky-smooth texture delivers the exceptional power to revitalize, restore, protect and balance skin.