How to Prevent Fine Lines & Wrinkles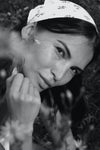 How To Visibly Reduce The Appearance Of Fine Lines & Wrinkles
Over time, wrinkles are visible in the skin. These wrinkles can be caused by lifestyle choices, diet, and excessive sun exposure. The primary reason for wrinkles and fine lines is aging. Our skin naturally becomes thinner and less elastic as a result of a decrease in collagen and elastin fibers. As a result, skin becomes less elastic and can lead to wrinkles and fine lines.

These lines and wrinkles are more noticeable when you laugh or frown, but they can be subtle when your face is relaxed. As we age, the creases become deeper and more obvious. There are some key products that you can use to reduce wrinkles. You can reduce wrinkles and age signs by incorporating the right products into your skincare routine.
Use gentleness when removing makeup
Wash your hands before touching your face to avoid transferring bacteria and eye irritation. Avoid using rough rubbing or scrubbing techniques to remove the makeup. You can lift your eye makeup by gently dabbing or using soft circular movements to remove it without causing any skin irritation.
Although makeup cloths are effective at removing dirt, they can leave behind residue. After removing the cloth, wash your face with gentle cleanser. To try to avoid irritation, use a fragrance-and-alcohol-free wipe.
Double Cleanse Stubborn Eye Makeup
A cleansing oil is the best choice for waterproof and sunscreen-laden makeup. Use a cleansing oil to gently remove stubborn makeup from the inner corner. The oil helps to dissolve the makeup and lift it off your skin and eyelashes. Apply the oil to your face and let your makeup slide off.
A cleansing oil is not enough to penetrate the skin. To allow active ingredients to penetrate the skin's layers and give you the best results, it is important that the skin be completely clean.
Maximum Moisturizing with Facial Oil
You probably know how important moisturizing is, but you might need to do more. You need a multi-purpose anti-aging moisturizer to combat wrinkles, plump skin, fade spots and smooth skin. Hydrating is more important than ever as your skin is much dryer than when you were younger. A facial oil can help you moisturize your skin. Apply two to five drops of facial oil to your skin before applying moisturizer. Our best anti-aging facial oil for mature skin is the  La Coéss REVITALISÉ Nutrient Organic Face Oil. It is enriched with carrot oil, rosehip oil, prickly pear oil and other potent extracts. This will nourish and repair your skin while also supporting and restoring skin tone. You should moisturize at least twice daily, once in the morning and one afterward. To lock in moisture, apply your face oil while your skin is still damp. Do not forget to apply your face oil down onto your neck, decolletage, and neck. The signs of aging do not stop at the chin.
RELATED: How To Apply Your Facial Oil Like the Pros
Never Forget Broad-Spectrum Sunscreen
Are you considering skipping sunscreen for cloudy days? You should reconsider. Exposure to the sun can cause skin damage, which can lead to wrinkles and premature aging. Studies show that regular sunscreen use can slow down the signs and symptoms of aging skin. It is important to use sunscreen every day. Even if the weather is cloudy, you should apply between 30-50 SPF. Even though it's not sunny, UV rays can penetrate clouds so make sure you apply sunscreen. No matter your age, it is important to apply broad-spectrum sunscreen daily. Wear a broad-brimmed hat, light-colored clothing that will reflect the sun and sunglasses with UV protection for extra protection.
Use A Retinoid Or Retinol alternatives
One of the most researched anti-aging ingredients is retinoids. They are made from vitamin A. Retinoids, also known as retinol or niacin, have the ability increase collagen production. This helps to plump up the skin. Retinoids can also stimulate skin regeneration and promote the formation of new blood vessels. This may improve the skin's texture and appearance. To avoid skin irritation, dermatologists recommend that you start with a small amount and then continue using it every two days.
RELATED: The Best Gentle Plant-Based Retinol Alternatives That Actually Work
Read More Natural Beauty Blogs
Our Signature Product
REVITALISÉ Nutrient Organic Face Oil
La Coéss® REVITALISÉ is a 100% pure and nourishing nutrients replenishing organic face oil. Sophisticated blends of 15 organic nutrient-dense, powerful botanicals into a silky-smooth texture delivers the exceptional power to revitalize, restore, protect and balance skin.