Your Beauty Sleep Just Got Better with this Face Oil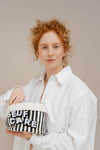 Boost Your Nighttime Skin Care Routine With La Coéss REVITALISÉ Organic Face Oil
We all have heard a lot about the amazing health benefits associated with sleep. From stress reduction to immune-boosting, and improved productivity, good sleep is great for the body. It even improves the mood and helps to stem food cravings. However, did you know that adequate sleep also helps the skin to self-repair and recuperate?
When people mention beauty sleep, they are referring to more than just the act. When you sleep, your body and skin go into repair mode and begin to correct things that have gone wrong. Looking at the benefits of adequate sleep, let's find out how to increase sleep quality and improve the skin by using the perfect nighttime skin care regimen.
What happens to our skin at night?
At nighttime, the skin repairs all forms of skin damage suffered during the day and readies itself in advance for another day. Blood supply to the skin improves at night, which offers the skin an opportunity to repair flaws naturally.
By observation, you can tell that a poor night's rest leaves your skin in a bad place. According to research conducted in 2013, sleep deprivation causes negative impacts like fine lines, dark circles under the eyes, wrinkles, hanging eyelids, and droopy mouth corners.
Why is building a solid nighttime regiment important?
Your skin works uniquely with its own circadian rhythm during the day and at night. All skin activities during the day are geared towards protecting the skin and preventing damage. At night, the skin begins its repair and renewal activities. 
A great nighttime skin care routine will provide more support for the skin during its nighttime repair. The best time to strengthen the skin and support its moisturizing process is at night. With a good skin care routine, you improve the skin's rhythm at night, support its purification process, which heightens at night, and help to achieve a natural skin repair process.
The Benefits of REVITALISÉ Oil For Skin At Night
REVITALISÉ Organic Face Oil assists the skin's nighttime renewal and rejuvenation process, helping the skin to look better when the process is completed.
The face oil formula contains the best natural ingredients, including a blend of antioxidants that destroy free radicals from the environment, before they get a chance to cause skin damage.
The non comedogenic oils, which are easy to absorb, hydrate the skin greatly, thereby creating the best conditions for skin renewal, natural hydration, and skin repair.
RELATED: Here're the Answers to End all Your Non Comedogenic Skin Care Questions
How To Use REVITALISÉ Oil in Your Nightly Skin Care Routine
Follow these simple steps to get the most of its anti-aging benefits.
RELATED: A Minimalist Skin Care Routine For Healthy Glowing Skin [Infographic]
STEP 1: CLEANSE YOUR SKIN
Despite your skin type, it is vital to begin your skin routine every morning and night with thorough cleansing because it offers great benefits for your skin.
STEP 2: APPLY THE OIL
Place a few drops of non comedogenic REVITALISÉ organic face oil (between three and five drops) into the palm of your hands and pat your skin gently. Before moving to the next step, wait for five minutes so that your skin can absorb the oil and it will begin working on your skin. 
STEP 3: GUA SHA FACIAL
Finally, finish off your skin care routine by massaging with a Jade Gua Sha to boost circulation and better absorption. Then, relax and let the magic happen as you enjoy your beauty sleep.
RELATED: The Inside-Out Glowing Skin Essential - Gua Sha Beauty Tool For Skin
Read More Natural Beauty Blogs
Our Signature Product
REVITALISÉ Nutrient Organic Face Oil
La Coéss® REVITALISÉ is a 100% pure and nourishing nutrients replenishing organic face oil. Sophisticated blends of 15 organic nutrient-dense, powerful botanicals into a silky-smooth texture delivers the exceptional power to revitalize, restore, protect and balance skin.