Here Are the Answers to End all Your Non Comedogenic Skin Care Questions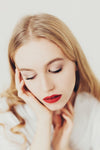 When it comes to keeping your skin nourished and hydrated, do you swear by oils? Or maybe you decide never to use it again after waking up to see pimples on your face? If you already have moisturizers and serums in your skincare routine, you might not even consider adding a face oil, especially if you're prone to blemishes or have excessive oil production.
As it turns out, face oils are actually your ticket to healthy, hydrated skin. The right oil can do wonders, such as clearing breakouts while nourishing and balancing your skin. As they help to regulate the production of sebum, help repair the skin, and act as a protective barrier.
The problem is not with the oil itself, but finding the right oil for your skin. If you've experienced a reaction on your skin, you're likely using comedogenic oils or acnegenic ingredients on your skin. Nevertheless, not all comedogenic oils are bad for your skin, it's more about concentration and how they are formulated in a complex skin care formula. 
In this article, you will learn:
The difference between 

Acnegenic 

and 

Comedogenic

 ingredients 

Non Comedogenic Oils

 Vs. 

Comedogenic Oils

Why concentration and combination of comedogenic ingredients is so important

Things you should consider before making a purchase

Comedogenic rating definition

A comprehensive list of natural skincare ingredients and their tentative comedogenic classification
Acnegenic Vs Comedogenic Ingredients 
General worsening of pre-existing acne is usually caused by acnegenic ingredients, and some of the elements include mineral oils, sodium lauryl sulfate, alcohol, and some of the essential oils.
Comedogenic ingredients act a little bit like glue, which makes the dead skin cells stick together, causing the formation of blackheads and whiteheads on the skin. Examples are cocoa butter, coconut oil, neem oil, palm oil, soybean oil, and wheat germ oil.
Comedogenicity can be explained as the ability of an ingredient that causes pimples and clogs pores. So it's easy to think that the more comedogenic ingredients in a product, the higher the chance to break out. However, the reality is not quite that simple!
Non Comedogenic Oils vs Comedogenic Oils?
The presence of linoleic and oleic fatty acid is what differentiates non comedogenic oils and comedogenic oils. Oleic acid tends to be higher in comedogenic oil, while linoleic acid tends to be higher in non-comedogenic oil. Both oleic acid and linoleic acid are important to support skin health.
Linoleic acids are effective in preventing water loss on the skin barrier, it increases skin moisture, and you may familiar with its other name — omega-6. Oils with high levels of linoleic acid tend to have a drier texture, which works better if you have oily skin.
On the other hand, oleic fatty acids are referred to as omega-9. They enable certain active ingredients can easily penetrate into the skin, but the side effect is dermatitis if used continuously with a high amount. However, it is essential to remember that these effects come with oleic acid alone, and oil contains oleic acid not necessarily do harm to the skin.
A perfect example of a non comedogenic oil contains oleic acid is olive oil. Sea buckthorn oil is another example, which is also made of oleic acids, is good for acne prone skin. Oils with a higher amount of oleic acid are effective in treating dry skin.
Concentration & Combination Of Comedogenic Ingredients Can Change Everything 
Fact 1: A single comedogenic ingredient that is mixed with a low concentration in a product, does not make it comedogenic overall.
Fact 2: Regardless of whether a product is without any known non comedogenic item, it can still become comedogenic on the skin of some individuals.
Fact 3: When skincare is made of various non-comedogenic ingredients mixed together, the combination can sometimes be a lot more comedogenic than the single ingredient itself.
Fact 4: When formulating skin care ingredients in a formulation, the formulation process can also affect the overall level of comedogenic in the end product.
Fact 5: Plant oil thickness is not equivalent to its comedogenicity (for instance, castor oil is very thick, but it has minimal comedogenic).
Our Revitalisé organic face oil is a good example of a low comedogenic blend of balancing and clarifying oils with the correct concentration of ingredients. Another great low comedogenic blend of skin care product is Decorte Botanical Pure Oil. Check our ingredients lists of the balanced composition with organic cold-pressed and CO2 oils.
Things To Consider Before Making A Purchase
Before you buy a product especially for items like lotions and serums are blends of many ingredients. They may often include items both on the low and high end of the scale, so here are some factors to consider:
Skins that are prone to acne and oily skin with clogged pores will experience break out if a comedogenic product is used on it. However, dry skin with small natural pores is not likely to be affected.
If you have oily skin, avoid oils falls on the high scale of comedogenic, which tend to clog pores on your face, like coconut oil, wheat germ oil, and others that are very high in oleic fatty acids and less in linoleic fatty acid. Oils that are good to use if you have oily skin include grape seed oil, rosehip, evening primrose, jojoba, and others that are high in linoleic fatty acids.
If you have dry or sensitive skin, oils higher in oleic acid can help reducing skin sensitivity. They work effectively to reverse the inflammatory response in various layers of the skin. Oils like argan, olive, avocado, almond, camellia, black currant seed oil are a good choice for dry and sensitive skin, as they have a balanced ratio of oleic fatty acids and linoleic fatty acid. 
Does the comedogenic ingredient account for a big % of the formulation?
Skincare brands should follow the label regulation to list their ingredients from the highest concentration to the least. A guideline is that the initial five ingredients are made up of over 60% of the end product. You can evaluate whether the oil with a high comedogenic rating is a major or a small part of the product. 
What kind of product is it?
Your facial skin is more delicate than other parts of the skin on your body, so it is advisable to make an effort not to use a product contains a large proportion of comedogenic ingredients in it.  
The skin can only benefit from non comedogenic oil if you know the one that will work for you. The first step is to understand the skincare that works for your skin—after that, picking the skin care with the right fatty acid content for you is very important. For more advice on how to use non comedogenic oils, check out The Correct Way to Use a Facial Oil.
In-Depth Comedogenic Scale Of Oils And Butters
The comedogenic scale is a rating system that roughly indicates how likely an oil is to clog pores. This scale is based on research from the late 1970s that was initially done on rabbits, there's some controversy about this old rating system in the skincare community. That's why, in addition to using the comedogenic scale, we suggest further looking into the fatty acid composition categories — linoleic and oleic fatty acids — as additional indicators of a non-comedogenic oil.
The scores range from 0 to 5:
0: Not clog pores at all
1: Very low likelihood of clogging pores
2: Moderately low likelihood of clogging pores
3: Moderate likelihood of clogging pores
4: Fairly high likelihood of clogging pores
5: Highest likelihood of clogging pores
| | | | |
| --- | --- | --- | --- |
| Name | Comedogenic Rating | Skin Type(s) | Composition |
| | | | |
| Almond Oil, Sweet | 2 | Dry, Sensitive, Acne-Prone | High in Oleic Acid |
| Andiroba Seed Oil | 2 | Dry, Acne-Prone | High in Oleic Acid, Moderate in Linoleic Acid |
| Apricot Kernel Oil | 2 | Combination, Dry | High in Oleic Acid |
| Argan Oil | 0 | Most Skin Types | High in Oleic Acid, Linoleic Acid |
| Avocado Oil | 3 | Dry, Acne-Prone | Moderate in Oleic Acid |
| Babassu Oil | 1-2 | Most Skin Types | High in Lauric, Myristic and Oleic Acid |
| Baobob Seed Oil | 2 | Most Skin Types | High in Oleic Acid, Moderate Linoleic |
| Black Currant Seed Oil | 0-1 | Dry, Sensitive | High in Linoleic Acid + GLA and ALA |
| Blackberry Seed Oil | 0-1 | Oily | High in Linoleic, Moderate Linolenic Acid |
| Black Cumin Seed Oil | 2 | Combination | High in Linoleic Acid, Moderate Oleic |
| Black Raspberry Seed Oil | 1-2 | Dry, Combination, Acne-Prone | High in Linoleic Acid, Moderate Linolenic |
| Blueberry Seed Oil | 0-1 | Most Skin Types, especially Oily/Acne-Prone | High in Linoleic Acid, Moderate Linolenic & Oleic |
| Borage Oil | 2 | Combination, Oily, Sensitive | High in Linoleic Acid and GLA |
| Brazil Nut Oil | 2 | Dry, Mature | High in Oleic Acid, Moderate Linoleic |
| Broccoli Seed Oil | 1 | Dry, Best for Night/Hair | High in Erucic Acid and Oleic Acid |
| Camellia Seed Oil | 1 | Most Skin Types | Moderate in Oleic Acid |
| Carrot Seed Oil | 3-4 | Dry, Mature | High in Oleic Acid |
| Castor Oil | 1 | Most Skin Types, including Oily/Acne-Prone | High in Ricinoleic Acid |
| Cherry Kernel Oil | 2 | Most Skin Types, especially Dry/Irritated | High in Oleic and Linoleic Acid |
| Chia Seed Oil | 3 | Best for Body Use | High in Linolenic |
| Cocoa Butter | 4 | Ideal for Body/Eye Area, not for Oily/Acne-Prone | High in Oleic and Stearic Acid |
| Coconut Butter | 4 | Very Dry, Best for Body Use | High in Oleic, Stearic and Palmitic Acid |
| Coconut Oil | 4 | Very Dry, Best for Body Use | High in Lauric Acid |
| Cottonseed Oil | 3 | Best for Hair or Body | High in Linoleic Acid |
| Cranberry Seed Oil | 2 | Dry, Acne-Prone | High in Linoleic Acid, Moderate in Oleic and Linolenic Acid |
| Cucumber Seed Oil | 1 | Most Skin Types | High in Linoleic Acid |
| Elderberry Seed Oil | 1-2 | Most Skin Types | High in Linoleic and Linolenic Acid |
| Emu Oil | 1 | Most Skin Types | High in Oleic Acid, Moderate in Palmitic Acid |
| Evening Primrose Oil | 2-3 | Oily, Acne-Prone, Combination | High in Linoleic Acid, Moderate in GLA |
| Flax Seed Oil (Linseed) | 4 | Very Dry, Best for Body Use | High in Alpha Linolenic Acid |
| Guava Seed Oil | 1-2 | Most Skin Types | High in Linoleic Acid |
| Goji Berry Seed Oil | 0-1 | Oily | High in Linoleic Acid |
| Grapeseed Oil | 1 | Most Skin Types | High in Linoleic Acid |
| Hazelnut Oil | 1 | Most Skin Types, especially Sensitive, Acne-Prone | High in Oleic Acid |
| Hemp Seed Oil | 0 | Most Skin Types, including Oily/Acne-Prone | High in Linoleic Acid, Moderate in Linolenic Acid |
| Jojoba Oil | 2 | Most Skin Types, including Oily/Acne-Prone | High in Eicosenoic Acid |
| Karanja Oil | 2 | Dry, Hair Use | High in Oleic Acid |
| Kiwi Seed Oil | 1 | Dry, Flaky, Hair Use | High in Linolenic Acid |
| Kukui Nut Oil | 2 | Dry, Flaky, Hair Use | High in Linoleic Acid, Moderate in Oleic and Linolenic Acid |
| Macadamia Nut Oil | 2-3 | Dry | High in Oleic Acid, Moderate in Palmitoleic Acid |
| Mango Butter | 2 | Most Skin Types | High in Oleic Acid, Moderate in Stearic Acid |
| Mango Seed Oil | 2 | Most Skin Types, particularly Dry | High in Oleic and Stearic Acid |
| Marula Oil | 3-4 | Very Dry, Sensitive | High in Oleic Acid |
| Meadowfoam Seed Oil | 1 | Oily, Acne-Prone, Sensitive | High in Eicosenoic Acid |
| Milk Thistle Seed Oil | 1 | Most Skin Types | High in Linoleic Acid |
| Mink Oil | 3 | Dry | High in Oleic Acid |
| Moringa Oil | 3-4 | Dry, Combination | High in Oleic Acid |
| Mowrah Butter | na | Most Skin Types, especially Dry/Damaged | High in Oleic and Palmitic Acid |
| Neem Oil | 1-2 | Dry, Acne-Prone | High in Oleic Acid |
| Olive Oil | 2 | Dry, Acne-Prone | High in Oleic Acid |
| Papaya Seed Oil | 2-3 | Dry, Acne-Prone, Sensitive | High in Oleic Acid |
| Palm Oil | 4 | Very Dry, Best for Body Use | High in Lauric Acid |
| Passionfruit (Maracuja) Seed Oil | 1-2 | Oily, Irritated, Acne-Prone | High in Linoleic Acid |
| Peach Kernel Oil | 2 | Dry, Sensitive | High in Oleic Acid |
| Peanut Oil | 2 | Most Skin Types | High in Oleic and Palmitic Acid |
| Pecan Oil | 2 | Dry, Combination | High in Oleic Acid, Moderate in Linoleic Acid |
| Plum Kernel Oil | 1-2 | Most Skin Types, especially Mature | High in Oleic Acid, Moderate in Linoleic Acid |
| Pomegranate Seed Oil | 1 | Most Skin Types, especially Mature | High in Punicic Acid |
| Prickly Pear Seed Oil | 1-2 | Most Skin Types, especially Oily/Combination | High in Linoleic Acid |
| Pumpkin Seed Oil | 2 | Most Skin Types | High in Linoleic Acid, Moderate in Oleic Acid |
| Red Raspberry Seed Oil | 0-1 | Most Skin Types | High in Linoleic Acid, Moderate in Linolenic Acid |
| Rice Bran Oil | 2 | Most Skin Types, especially Mature/Combination | High in Oleic and Linoleic Acid |
| Rosehip Seed Oil | 1 | Oily, Acne-Prone | High in Linoleic Acid, Moderate in Linolenic Acid |
| Safflower Oil (High Linoliec) | 0 | Most Skin Types | High in Linoleic Acid |
| Sea Buckthorn Oil | 1 | Most Skin Types, especially Mature/Dry | High in Palmitic, Palmitoleic and Oleic Acid |
| Sesame Seed Oil | 3 | Dry, Irritated | High in Linoleic and Oleic Acid |
| Shea Butter | 0-2 | Normal, Dry | High in Oleic and Stearic Acid |
| Soybean Oil | 4-5 | Very Dry, Best for Body Use | High in Linoleic Acid |
| Squalane Oil | 0-1 | Most Skin Types | High in Omega-2 |
| Strawberry Seed Oil | 1 | Most Skin Types, especially Oily/Acne-Prone | High in Linoleic and Linolenic Acid |
| Sunflower Seed Oil | 0-2 | Most Skin Types | High in Linoleic Acid |
| Tamanu Oil | 2 | Most Skin Types, especially Scarred/Sensitive | High in Oleic and Linoleic Acid |
| Walnut Seed Oil | 1-2 | Most Skin Types | High in Linoleic Acid, Moderate in Oleic Acid |
| Watermelon Seed OIl | 0-1 | Most Skin Types, especially Oily/Acne-Prone/Sensitive | High in Linoleic Acid |
| Wheat Germ Oil | 5 | Very Dry/Damaged, Spot Treatment | High in Linolenic Acid |