Take A Chance On Radiance Skin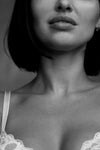 Best Tips To Restore Your Youthful Glow
Before now, morning routines were more structured with a lot to do, including makeup, hair styling, and wardrobe sorting. But these days, mornings are more casual, so it is easy to lose those skin and body care standards you have upheld for a while.
As we get comfortable with our new normal, we also need to identify new approaches and strategies to enjoy our relaxed mornings. Have you thought about trying out some new practices with some daring confidence?
For instance, facial oils present you with a perfect opportunity to take a bold step in your skincare. Some facial oils are lightweight that glow up the skin and make it feel luscious.
Facial oils are simple, nourishing, and effective, and they hold a ton of benefits that you get from nourishing face oils until you can't stop coming back for more. If you've been holding on to myths about facial oils, it is time to give up and come face-to-face with the benefits of the amazing oil.
One prominent advantage of facial oil is its ability to offer long-lasting hydration while fighting skin dryness. With one or two drops of the REVITALISÉ Nutrient Organic Face Oil, you enjoy instant skin moisture, reduced appearance of wrinkles and fine lines, and smooth, silky skin.
Your skin is quick to absorb the Organic Jojoba Oil in REVITALISÉ that restores lost lipids and strengthens the skin's barrier. It also takes in the 100% plant-based retinols such as organic carrot oil and organic sea buckthorn oil that locks moisture in your skin for a better glow. Organic Rosehip Oil is another nourishing ingredient with essential fatty acids that boost skin renewal and restores shine to dull skin.
Have you been plagued by facial glows that turn shiny by the time it's noon? Well, thanks to more time spent at home and having online meetings and conferences, you don't need to worry about that. What's more, this oil even balances your skin and keeps your healthy, yet official look intact.  
REVITALISÉ Nutrient Organic Face Oil is great for all skin types. It can increase hydration and soothe inflammation when the skin is dry, and reduce sebum production when the skin's natural oil is much.
Beyond balance, the oil is rich in powerful groups of antioxidants that neutralize free radicals that could damage your collagen and proteins and prevent wrinkles and fine lines on your skin
The REVITALISÉ Organic Face Oil is a great companion to other skincare products, so you don't need to wonder when you layer it on. After cleansing your face, simply press the REVITALISÉ Oil to your skin gently and allow the layer to synergize, support all active ingredients and lock moisture in the skin.
RELATED: How To Create a Super Simple & Effective Natural Skin Care Routine
Read More Natural Beauty Blogs
Our Signature Product
REVITALISÉ Nutrient Organic Face Oil
La Coéss® REVITALISÉ is a 100% pure and nourishing nutrients replenishing organic face oil. Sophisticated blends of 15 organic nutrient-dense, powerful botanicals into a silky-smooth texture delivers the exceptional power to revitalize, restore, protect and balance skin.