5 Skincare Ingredients To Avoid During the Summer - Surprisingly, You Don't Need to Avoid Retinoids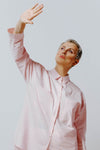 You Might Want To Give These 5 Beauty Ingredients the Summer Off, But Retinol Is Not One of Them.
Dermatologists do not subscribe to the opinion that retinol shouldn't be used in summer. The reason being that retinol is responsible for overall skin improvements like cell multiplication and the supply of collagen which make the skin appear more nourished. The fact that it supplies more cells to the skin surface makes us recommend the use of retinol at night because of the possibility of sensitivity from exposure to sunlight. Hence, you can apply your sunscreen during the daytime to protect your skin from sun damage. 
RELATED: Do You Need To Wear Sunscreen Indoors?
#1 Less AHAs and BHA chemical exfoliants and peels
The functions of AHAs (Alpha Hydroxy Acids) are numerous and beneficial to the skin. They are responsible for the removal of the skin's topmost layer, leading to the replacement of freshly pigmented skin. Additionally, these acids being water-soluble, help in eliminating surface wrinkles, fine lines, uneven skin tone, enlarged pores, and mild hyperpigmentation. 
Similarly, BHAs (Beta Hydroxy Acids) perform all the functions that AHAs do although they are oil-soluble acids. BHAs work by penetrating deeper than AHAs, removing excess oil from pores, and discarding dead cells on the skin. 
It is advisable to limit the use of AHAs and BHAs during the hot season because of how they make your skin very sensitive thereby subjecting it to sun damage. 
Check the ingredients of your cosmetics properly before making a pick especially during summer. AHAs and BHAs can both come in the form of citric acid, BHAs in the form of salicylic acid, while AHAs could be in the form of lactic acid (eg: glycolic). Reserve such products until the fall season to avoid damaging your skin. 
#2 Give your physical facial scrubs a break
In winter, when flaking and dryness of the skin are very common, grainy-textured exfoliating scrubs can be used to remove dead cells. 
Although, you may have to set these products aside when summer comes around. This is because it is during the hot weather that new cells multiply at an increasing rate. 
Therefore, in summer, a cleanser is more suitable than a scrub. Your skin has a greater tendency of becoming more sensitive in summer due to exposure to chlorinated swimming pools and beach saltwater. The quest to lower your body temperature outdoors via swimming or other sports coupled with a higher cell turnover can lead to sensitivity to scrubs. 
#3 No Greasy SPF
Non-comedogenic products is what we recommend. So, beware that ordinary sunscreen made from heavy oils like butter, silicone, or coconut oil is capable of clogging your pores. 
RELATED: What Non-Comedogenic in Beauty Products Actually Means
#4 Less Citrus Oils
Avoid cosmetics that contain citrus extracts or oils during hot weather especially when the sun is scorching. You will cause your skin to become photosensitive which could lead to sun damage if you apply essential oils containing citruses such as grapefruit, lemon, or orange. 
RELATED: Must-know Skin Care Tips for Sensitive Skin
#5 Avoid Creamy Cleansers
It is often suggested using creamy cleansers that help to hydrate the skin during the cold winter season. That is because they revive dry and sensitive skin by replenishing it with adequate moisture. 
However most people usually sweat and produce oil on their skin excessively during the hot summer months or periods of high humidity. This is a perfect time for you to ditch your creamy cleanser for a lightweight formula that can withstand excessive oil. A good one that will exfoliate your skin gently while doing a great job of eliminating excess oil simultaneously. 
Read More Natural Beauty Blogs
Our Signature Product
REVITALISÉ Nutrient Organic Face Oil
La Coéss® REVITALISÉ is a 100% pure and nourishing nutrients replenishing organic face oil. Sophisticated blends of 15 organic nutrient-dense, powerful botanicals into a silky-smooth texture delivers the exceptional power to revitalize, restore, protect and balance skin.