6 Amazing Canadian Lifestyle Influencers We're Loving Right Now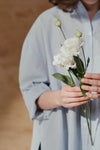 Canada, the land of maple leaf and home to some awesome influencers of every niche. We have handpicked some of our favorite Canadian influencers on YouTube. Each of the influencers is extraordinary at nurturing their audiences with uniquely inspiring and captivating content. From fashion and beauty to food and health, let's take the time to get to know them.
Vanessa is here to share her life with you. Vanessa makes health, fashion, lifestyle, beauty videos, and her contents are so fun to watch because she is very reliable and just living her life in a real way. Love how she showed different ways in her video to use organic face oil not only for skin, but for hair and body as well. Follow her on Instagram, to keep in touch for more updates. 
Youtube    |    Instagram    |   Pinterest    |   Twitter
Letitia Kiu takes it all when it comes to fashion, DIY, beauty, and girl talk. Whether you want a good suggestion on the skincare product to use for acne prone skin or how to arrange your home to make it modern, Letitia knows exactly how to achieve great results. Follow her on socials. You can as well watch her latest clips on TikTok for girly conversations.
Youtube    |    Instagram    |   Facebook    |    TikTok    |    Twitter     |    Podcast 
Haley has an objective of helping people bring out their best version through a skincare routine of natural beauty where she emphasizes more on styling tip that brings out confidence in every individual. Her contents cover minimalism, style, simple beauty, home decor and more. Follow her on socials to catch up with her latest updates and guides
Youtube    |    Instagram    |   Pinterest   |  Blog
Jamie Paige is a Canadian makeup artist and beauty blogger who has a huge passion for all things beauty. Jamie always has informative reviews on products and given you the best advise on what product will work for you. Aside from that, you'll find fashion and lifestyle videos on her YouTube channel.
Youtube    |    Instagram    |   Pinterest   |    Twitter
Samantha Jane is a Toronto base stylist and beauty youtuber. Always smiling, she is someone you can trust to suggest your meals and which specific makeup will work best depending on your skin type. She is a pro in the makeup and health industry. Follow Samantha on socials for the latest updates on lifestyle and beauty.
Youtube    |    Instagram    |   Facebook   |  Blog    |     Twitter 
Alexa Likes is a Montreal beauty blogger in her 30s doing a no buy year in 2020. You can find year long project pans and get the whole insights into the beauty industry, all aimed at making your life great. Follow her on socials to catch up on her latest post, updates on new posts, and advice on beauty products.
Youtube    |    Instagram    |   Facebook   |  Blog    |     Twitter