WHAT OTHERS ARE SAYING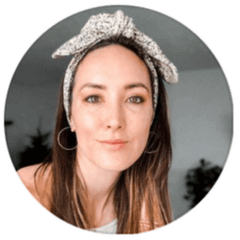 Clara San Diego, CA
"My absolute favorite facial oil is from La Coéss, their signature REVITALISÉ feels lightweight and silky smooth and gives my complexion an immediate glow!"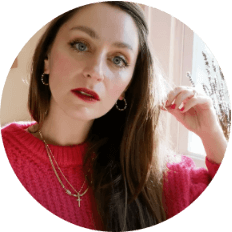 Brianna Knoxville, TN
"I have to say that I'm unbelievably impressed with how this facial oil works for my skin. Love this super rich La Coéss facial oil for a good dose of vitamins…"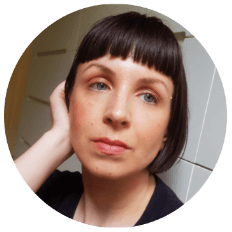 Sanida Perth, AUSTRALIA
"My absolute favorite facial oil is from La Coéss, their signature REVITALISÉ feels lightweight and silky smooth and gives my complexion an immediate glow! "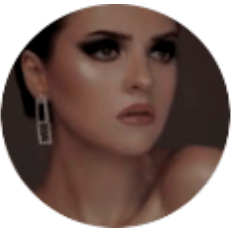 Mariami Tbilisi, GEORGIA
"The most luxurious product in my collection is definitely La Coess face oil. I really like how gently it glides on your skin and sinks in immediately. Also the feeling after apply it on is unforgettable! "
Melitza Clermont, FL
"A few drops go a long way so, this bottle will last! The oil glides right onto my face and is absorbed almost immediately. The scent is natural and similar to herbs. You can tell they use nothing but natural and organic ingredients."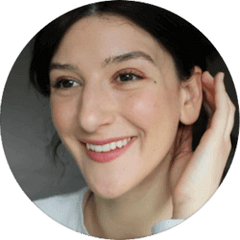 Caroline San Francisco, CA
"What a difference adding glow into your routine makes. La Coéss Face Oil is easy to blend, light weight and feels like a true treatment. I love to layer this under makeup for added glow! I add 3 to 4 drops to my palm and press it into the skin."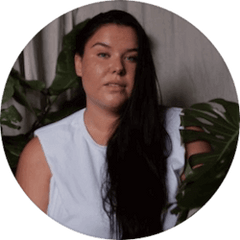 Margaux Miami Beach, FL
"The most beautifully packaged face oil I've ever seen! And it's made with all certified organic ingredients. It's also vegan and cruelty free! Really a beautiful face oil from an even more beautiful brand."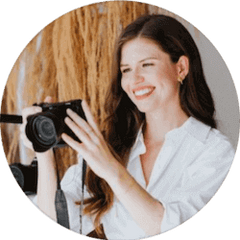 Olivia Oakville, CANADA
"As an actor, my skin is one of the first things people notice. So I don't go to bed without doing my routine... By adding an oil after your moisturizer at night, it acts as a seal. It will help your other products work better too. And when we look better, we feel better."

Show more
reviews
A Holistic Lifestyle Essential

Perform Gua Sha on freshly cleansed skin after applying your REVITALISÉ Nutrient Organic Face Oil. Gua Sha works by creating a light friction across the skin to stimulate acupuncture points throughout the face, helps to detoxify and oxygenate the skin, soothing tension and fine lines, minimizing puffiness and inflammation and enhancing natural clarity and hydration. Leaving your skin revitalized and awakened. Focus on areas around eyes, mouth and neck for drainage, detox and lifting properties.  
Benefits of Gua Sha

+ Detoxifies
Promotes lymphatic drainage, which reduces puffiness of the face.
+ Fights Acne
Improves the skin's ability to purge dirt, sebum and pore buildup that leads to acne.
+ Anti-Aging
Sparks collagen production, which leads to more firm, toned skin.
+ Relieves Stress
Helps relieve tension in the jaw and face, leaving you feeling relaxed.
+ Good Vibes
White jade is a cooling stone that promotes peace and filters distractions.
How To Gua Sha
1. Start with a cleansed face and prep your skin with 5-10 drops of REVITALISÉ Organic Face Oil.
2. Hold the gua sha at a 15-45 degree angle and scrape toward the edges of your face.
3. Repeat each stroke 5-10 times and enjoy this relaxing ritual 3-5 times a week.
Read Our Blog
TESTIMONIALS
" I think this product is really Wonderful in all regards!  I definitely will purchase more... Everything about this product is Beautiful from the packaging to the consistency of the oil and the aroma is lovely. I use it after I've cleansed my skin at night and then in the morning, I will rinse my face and apply 2-3 drops all over my face. I also mix a few drops to my sunscreen and apply it to my face, neck, hands. This oil cuts down on the white cast of the sunscreen, makes it easier to apply and leaves a really nice glow... "
Phyllis
"I am loving the oil and my sister has stolen in from me on several occasions because she is in love with it as well! "
Nickki
" I love the product. The packaging, perfect ! The scent, perfect! My skin is glowing, and perfect. Thank you for a beautiful product "
Heather
"This is by far the most effective facial oil I've ever used, and I mean that with all sincerity. Each day of using this product, I love who I see when I look in the mirror. My skin is plump, rich, evenly toned and SMOOTH! I'll be repurchasing in bulk!"
ZZ
" There's absolutely nothing else on the market like La Coess face oil! Since I got pregnant, my skin has been dry, dehydrated and flaky. I've been little hesitated to use chemicals on my skin, so I tried this face oil since it's 100% organic. With just a few uses the flaks disappeared completely. I have used this morning and night for two weeks and the difference is remarkable. You will be impressed by how smooth and radiant your skin only a few weeks after using it. And it's such a luxurious feeling while putting on this rich golden oil. Give it a try, you won't regret! "
Ran President of C&C inc.
"If you need a high quality non greasy moisturizer that really works, very hydrating, smooths your skin, nice under SPF and makeup, and will last, look no further."
Kelly
Are your ingredients Non-comedogenic (Non-pore-clogging)?
La Coéss REVITALISÉ has been designed to prevent clogging or irritation and made with non comedogenic ingredients. Every ingredient is selected purposefully and formulated to complement each other. We completely avoid heavy and clogging oils, such as mineral oils or silicones.
How do I use REVITALISÉ Face Oil in my routine?
We recommend apply La Coéss REVITALISÉ on fresh cleansed face or after toner, apply SPF in the morning and mixed few drops into a moisturizer at night as needed.
Read our blog post
Should
You Apply Face Oil Before Or After Moisturizer

 for more information.
Can I use REVITALISÉ Face Oil during pregnancy?
La Coéss REVITALISÉ is safe to use for pregnancy, but as with any active skincare, it is best to consult with your doctor. Check out the story of our lovely customer - Ran's skincare routine with REVITALISÉ Face Oil  when she was at her 5th month of pregnancy.